French Bulldogs are often widely regarded as being one of the most adorable and attractive breeds of dog in the world. Not only are these dogs incredibly adorable, but they are also incredibly loyal and caring, making for amazing companions for life.
However, if you're not in the market to adopt a French Bulldog, and you instead want to buy from a trusted breeder, then you have come to the right place.
If you live within one of the many states in the New England area, then you will definitely want to read through this list of the very best French Bulldog breeders in the area.
We've made sure to pick breeders that have strong and trustworthy reputations, and that treat their dogs with love and respect, so you can rest assured that you are adopting a dog that has been loved and cared for, and that you are only supporting breeders worthy of your time and money.
Read on below to get started now!
1 – Boston Bulldog – Massachusetts
Boston Bulldog, based in Ashland Massachusetts, is absolutely one of the best places not only within Massachusetts but New England as a whole, to get your very own French Bulldog puppy.
This particular breeder is focused entirely on quality, rather than quantity. They only ever have a few dogs for sale on their website, but each of them is always treated with the utmost care.
This family-run breeding program treats every single dog like a member of the family, meaning that you will receive a dog that is incredibly loving and sociable. And you need not worry about the physical health of each dog too.
Not only is the mental health of each dog a priority, but also the physical health, as evidenced by the frequent vaccinations that each dog receives.
Each of the bulldogs is also directly consulted by a veterinarian with specialist knowledge of the breed, so you will always know that you are receiving a happy and healthy companion.
Location: Ashland, MA.
Phone: 508 665 7202.
Email: demetresbulldogs@gmail.com
2 – Rockybound French Bulldogs – New Hampshire
We totally adore Rockybound French Bulldogs. This service, based in the state of New Hampshire, is renowned for helping prospective owners to get their very own blue, lilac, and many other types of French Bulldog.
Each of the individual puppies that are up for sale is personally cared for and raised at home, which means that they are incredibly sociable, and have so much love to give. You need not worry that each of the dogs is kept in a small and claustrophobic cage until adoption!
The focus on only raising a few dogs at a time helps Rockybound to ensure that each dog receives all the love it deserves before and after adoption!
Best of all, each puppy is DNA-tested, to verify that there are fewer chances of genetic diseases manifesting in adult life. We were really impressed with Rockybound's commitment to the health and happiness of each and every dog.
Location: Croydon, N. H.
Phone: 603 731 1420.
Email: info@rockyboundfrenchies.com
3 – Superior French Bulldogs – Scarborough, Maine
If you live close to the area of Scarborough in the state of Maine, then you will definitely want to give some of your attention to Superior French Bulldogs.
This family-run breeding business has become incredibly popular in its local area, not only for making the increasingly popular and adorable French Bulldog more accessible but also for how well each of the individual French Bulldog puppies is treated while in the care of the breeders.
This business has been in practice for more than 20 years, and over that time has earned itself a very healthy reputation thanks to its incredible commitment to care and love.
The business is also incredibly easy to get in contact with and liaise with, so within no time you could have your new forever friend join your family. It is also very easy to pay them a visit to see the dogs up close for yourself to develop a connection and find that perfect furry pal!
Location: Scarborough, Maine.
Phone: 207 807 2500.
Email: harborheightspg@gmail.com
4 – Greenmont French Bulldogs – Vermont
Lead breeder of Greenmont French Bulldogs, Vickie Haggas is not only a massive fan of the dogs she breeds, and a long-time lover of the breed, but also an incredibly trustworthy breeder well-known within her community for breeding bulldogs that are incredibly healthy, and full of immense love to give.
Vickie is a noted member of the French Bulldog Club, which helps to give her an incredible sense of validity, so you can be sure that you are only ever buying from someone that can be trusted to deliver dogs that have always been shown plenty of love and care.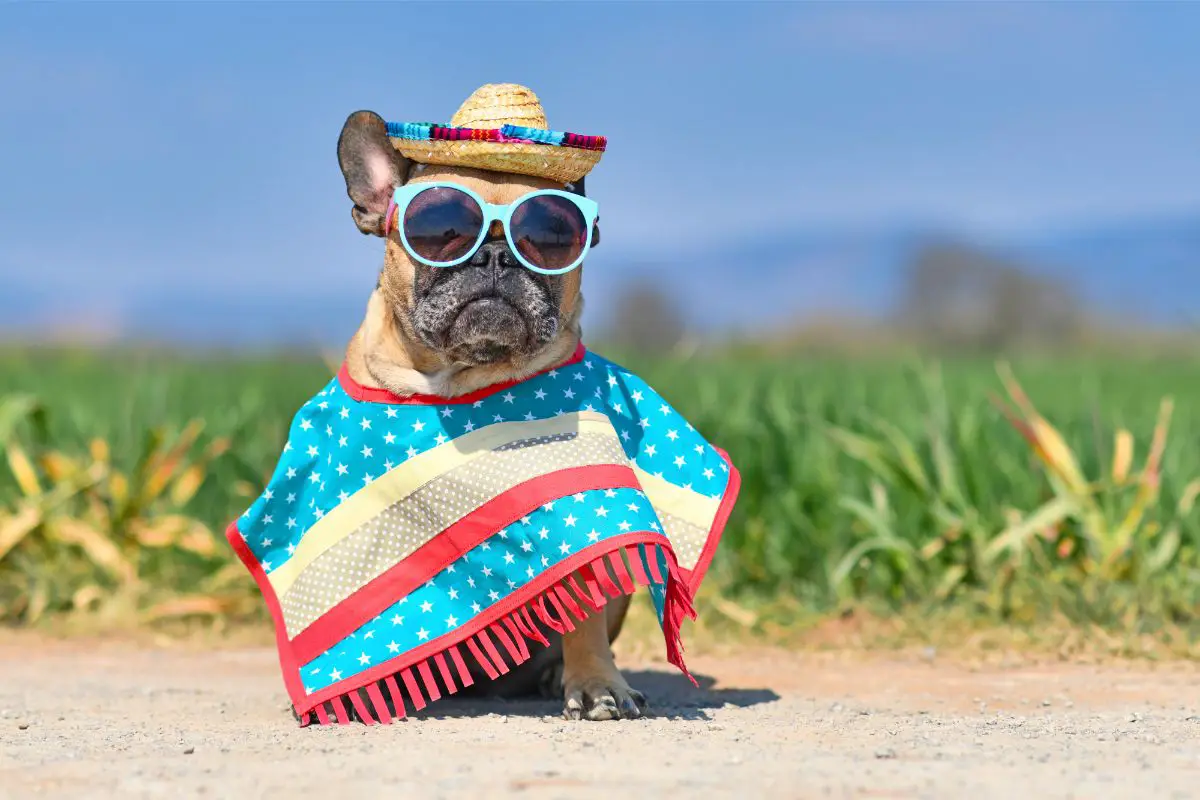 Vickie's passion for French Bulldogs comes through in every inch of her business, and her passion for the breed is incredibly infectious. You'll be wanting to adopt one of her adorable dogs as soon as you lay eyes upon them.
Greenmont French Bulldogs is also incredibly easy to get into contact with and extremely responsive, so no matter what kinds of questions you may have, you will always receive a speedy and accurate response.
Location: Brandon, Vermont.
Phone: N/A.
Email: greenmont2000@comcast.net
5 – FrenchiesCT – Connecticut
The state of Connecticut is home to a number of French Bulldog breeding programs, but few are quite as brilliant and beloved as FrenchiesCT, a business well-known for producing incredibly healthy and loving Frenchies that will make for perfect lifelong companions.
All you need to do is take a look at the many testimonials from happy customers of FrenchiesCT to understand just how good they are at what they do. They have created countless happy customers thanks to their commitment to breeding only the healthiest and happiest of French Bulldog puppies.
FrenchiesCT is not just committed to helping its puppies to find their perfect fur-ever homes, but also to assisting dog owners well after the adoption has been processed.
If you were to adopt from FrenchiesCT, you could easily get back into the breeders at any time to ask questions about your puppy or ask for assistance with any issues you may encounter.
However, the likelihood of encountering any problems with puppies adopted from FrenchiesCT is incredibly low, thanks to how loved each of the puppies is, and the countless ways that the health of each puppy is verified and maintained.
Location: Stamford, Connecticut.
Phone: 203 548 1917.
Email: frenchiesct@gmail.com.
6 – Sandy Bottom Bulldogs – Massachusetts
Passion for the breed exudes from every action carried out by Sandy Bottom Bulldogs. Not only do they produce carefully selected batches of Bulldogs, but those same dogs are also cared for from the moment they are born, all the way until the moment that you adopt them!
The adorable selection of dogs available from Sandy Bottom Bulldogs is second-to-none, and we love just how loving each of the dogs proves to be. The dogs are socialized from an early age, making them extremely sociable, and very curious.
Adopting a dog from Sandy Bottom Bulldogs is a surefire way to get yourself a new family member that will become an essential part of the family, and that will prove incredibly popular with others when taken out on a walk!
Each of the Bulldogs is carefully bred with mental and physical health in mind, allowing each of the puppies to live a long and healthy life, so you can make plenty of amazing memories with your furry companion.
This commitment to the health of each individual dog has helped to make Sandy Bottom Bulldogs a total shoo-in for this list, and one of the most beloved French Bulldog breeders in Massachusetts and the rest of New England.
Location: East Falmouth, Massachusetts.
Phone: 508 942 3669.
Email: sandybottombulldogs@gmail.com
To Wrap Up
There you have it! Those are just a few of the very best French Bulldog breeders to be found in the New England area, but they are definitely the definitive French Bulldog breeders to seek out if you live in the area, and you want one of these adorable dogs for yourself.
Each and every one of these breeders is defined by its passion for the breed, and its willingness to provide the utmost care for every single dog leading up to and going beyond the adoption process is incredibly valuable.
No matter which of these six breeders you opt for, you can rest assured that you will be receiving a new lifelong companion that is full of love to give and has been cared for every step of the way.