Dogs are man's best friend. Frenchies are even better friends!  They're the most loyal companions and provide us with unconditional love.
This is why over 1 million dogs are adopted every year. There are many dog breeds available but the French Bulldog is one of the world's most popular breeds, especially in the U.S. and the U.K.
Whether you have a French Bulldog or another breed, it's important you provide a healthy lifestyle for your Frenchie. The food you feed your French bulldog can impact the number of nutrients they receive and their health as a whole.
This is why many dog owners prefer feeding their dog organic dog food.
Here are the 15 best organic dog food brands to try.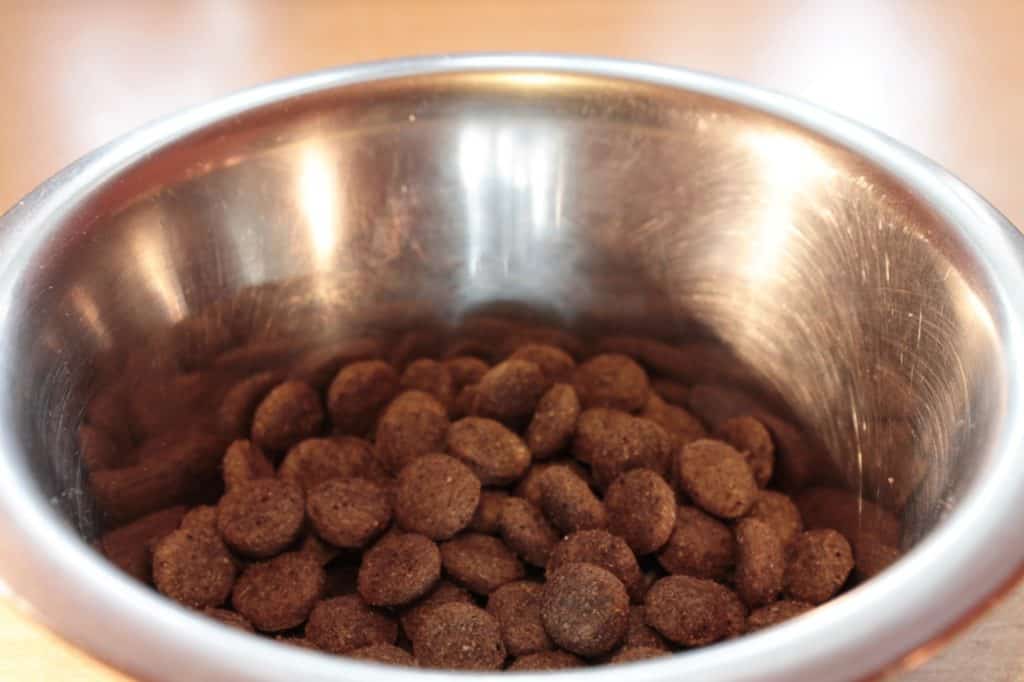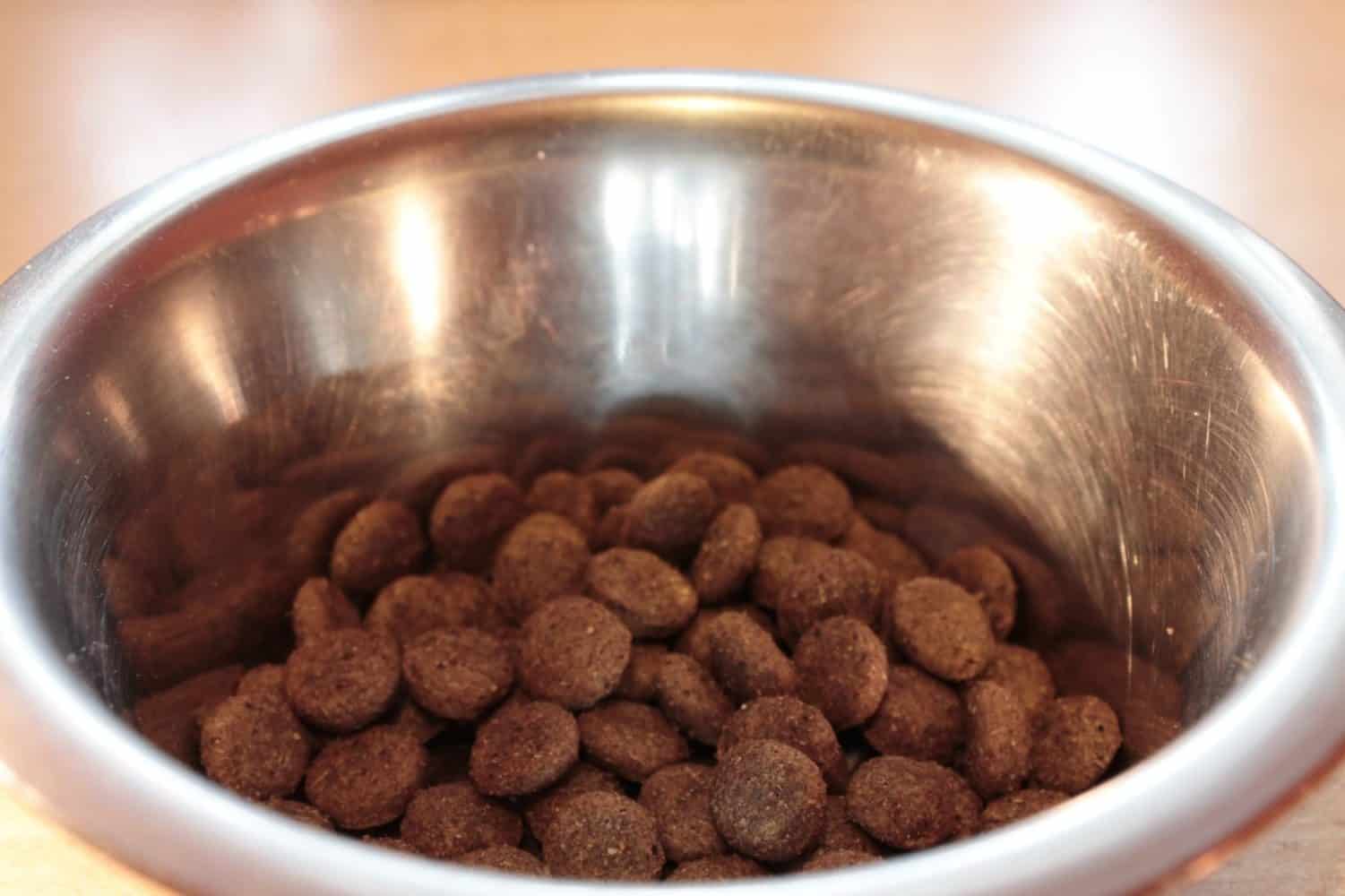 What makes Castor & Pollux stand out is the quality of ingredients they use.
The meat comes from animals who were grass-fed and exposed to light and air. All plant-based ingredients were grown naturally without any chemical fertilizers and pesticides.
Castor & Pollux creates dog food for all dogs based on size and age. Their food features ingredients your dog loves, such as meat, sweet potatoes, and fruit.
All ingredients are responsibly sourced, completely grain-free, and contain no artificial ingredients or flavors.
Purina Beyond is Purina's organic dog food brand, going beyond the quality and ingredients that traditional Purina food offers. Purina Beyond features high amounts of protein, strengthening your dog's muscles and bones.
Many Purina Beyond meals contain bites of meat. The Purina Beyond Wild Turkey and Lentil contains meaty bites of U.S. farm-raised turkey and freeze-dried chicken.
Turkey is also the first ingredient, ensuring your dog gets their recommended protein content.
Your dog will love Purina Beyond's meaty flavor and bites of meat in each type of food. Purina Beyond food is rich in nutrients and is made with no artificial colors, flavors, and preservatives.
Blue Buffalo is one of the most highly regarded dog food brands creating high-quality natural dog food. They have many food options, but their Blue Wilderness line is preferred by many dog owners.
Dogs still have many instincts from their ancestors, the wolf. This is why dogs crave meat.
Blue Wilderness promises to deliver authentic ingredients to live out their instinctual desires. Dogs will not only love the taste but their meal will satisfy their wolf traits.
As a pet owner, you'll love the well-balanced meals that fill your dog with protein, healthy carbs, and vital nutrients.
Does your dog beg for human food? That's because they love human-grade food. You can feed your dog human-grade food without giving him scraps. Look for a human-grade dog food line, such as Honest Kitchen.
Honest Kitchen is an all-natural dog food brand that combines the ingredients to improve your dog's health with the tastes dogs can't resist. Every bag of Honest Kitchen dog food is made without by-products and preservatives.
The food is dehydrated, so it's recommended you add warm water to soften the food.
Do you have a puppy? Taste of the Wild creates dog food with the nutritional needs of all dogs, specifically puppies.
Each bag includes different sources of protein your puppy needs to grow big and strong. You'll also find essential antioxidants from different fruits and vegetables.
In addition, Taste of the Wild food is easy to digest and offers the delicious flavors your dog will love.
All ingredients are from sustainable and trusted sources.
TRU IMAGE
TruDog only promises real meat in each bag of dog food.
This brand offers many delicious options your dog will crave, such as turkey and beef. Real meat not only tastes better but is easier on your dog's stomach and digestive system. All ingredients are also organic without using preservatives.
The secret lies in the freeze-dried formula.
Freeze drying food helps preserve the ingredient's nutritional content without sacrificing the flavor. Add a little bit of water to the food and your dog will start chowing down! Each bag of food contains no fillers, grains, and preservatives.
Most of the brands mentioned so far make dry dog food. But if you prefer giving your pup wet food? Don't worry, there's an organic brand for wet dog food. Evanger's food contains 100% real organic meat and no grains.
Evanger's also only contains 78% moisture, compared to other dog food brands that can contain as much as 90% moisture.
Evanger's provides a well-balanced diet, full of protein and healthy fat with less than 1.5% crude fiber.
Newman's Own is a dog owner's top choice for organic dog food. They select each ingredient carefully for quality and everything is natural (keep in mind, they're not 100% organic).
Newman's Own creates both dry and wet dog food to suit every dog's preference. If you opt for wet food, the wet food is only 78% moisture and max 1% crude fiber.
Newman's Own also features plenty of options.
Dogs can munch on meats such as chicken and turkey as well as healthy carbs such as brown rice. Dog owners will also love how each meal contains essential vitamins, nutrients, and fatty acids.
Natural Planet Organics is another trusted brand. The ingredients they use are some of the finest and are completely organic. They offer plenty of options and each bag of food contains vegetables, fruit, and select grains.
They also offer plenty of options. Their All Life Stages Dog Formula is perfect for all ages but they also offer canned food and treats. You can also find exotic meat, such as kangaroo.
Does your dog need more protein? If so, opt for Halo. Halo food isn't only made with meat but also with eggs.
The food is well-balanced, adding in veggies for vitamins and nutrients. You'll also find other essential ingredients, such as omega-3 fatty acids.
Halo makes both wet and dry dog food. Halo is 100% organic and doesn't contain any artificial ingredients. The food is easily digestible and there are plenty of flavor options as well as food for all dog ages.
If variety is what you're looking for, you'll love Kirkland Signature.
This brand offers many flavors, from chicken and pea to salmon and sweet potato. All food options contain plenty of protein, vitamins and nutrients, and essential fatty acids.
They also offer food for dogs of all ages and weights. Kirkland Signature has their own organic line that's USDA organic.
Kirkland Signature food is easy to digest and contains no grains as well as no artificial ingredients and preservatives.
Merrick also offers protein-rich meals that your pup will find delicious, even if your dog is a picky eater. Even their dry kibble is rich in protein, making up the majority of the bag's content.
The rest of the ingredients include vegetables and other sources of healthy fiber and even probiotics. You'll also find other ingredients such as glucosamine, chondroitin, and antioxidants.
Keep in mind, Merrick food isn't 100% organic. But some ingredients, such as their meat and legumes, are organic. The food is also grain-free and contains no preservatives or gluten.
Tender & True food contains the protein and healthy fats essential to your dog's diet.
Tender & True only uses USDA organic ingredients such as meat and vegetables. The meat used in the kibble is also GAP-certified, meaning the animals were humanely raised.
Compared to other dog food brands, Tender & True is affordable. They also offer food for all types of dogs and ages. Tender & True dog food doesn't contain corn, wheat, soy, coloring, artificial flavoring, or preservatives.
Wellness Core dog food is another favorite for not only dog owners but is also recommended by vets. Their food is completely grain-free and they offer several flavor varieties.
Every variety, such as the chicken and turkey flavor, also contains vegetables so your dog receives a balanced diet.
Each bag of Wellness Core dog food has probiotics and antioxidants. All ingredients are natural and the food doesn't contain corn, wheat, meat by-products, soy, artificial flavors, artificial colors, or preservatives.
All of these benefits are packed into the food your dog will love!
If you're looking for affordable natural dog food, you'll love Rachael Ray's brand. The well-renowned chef was able to create a well-balanced dog food made with natural ingredients at a low price.
There are plenty of flavor options and each are high-quality. Rachael Ray built her career on simple yet delicious meals, and she provides these same benefits for your dog.
The first two ingredients are always meat and each bag contains plenty of whole grains and vegetables. Her food doesn't contain meat by-products and no artificial ingredients.
Buy the Best Organic Dog Food for Your Pup!
Are you looking for organic and natural food for your dog? The best organic dog food is made with organic food and no artificial ingredients. These are the best dog food brands to feed your dog!
Need more product recommendations for your French Bulldog? See what else we recommend for your pup!