If you're on the search for a perfect French Bulldog puppy to add to your family and looking for the best breeders in Alabama, you're in luck! Alabama is home to several reputable and reliable French Bulldog breeders and we compiled them into a list for you below. These Frenchie breeders are dedicated to providing healthy and well-cared-for pups to future pet parents. Their passion is to produce Frenchies that not only meet but also exceed expectations in terms of temperament, health, and overall characteristics. With a variety of top breeders to consider, anyone seeking a new Frenchie companion in Alabama will be met with an array of fantastic options.
These breeders employ the best practices in dog breeding, ensuring that the French Bulldog pups they produce are healthy, happy, and genetically sound. Using DNA testing for color and health aspects, they strive to keep the integrity of the breed intact. From their adorable wrinkly faces to their goofy personalities, these Frenchies are sure to capture your heart.
Whether you're a first-time French Bulldog parent or a seasoned Frenchie lover, finding the right breeder is paramount to ensuring that your new furry friend will bring joy and happiness to your life for years to come. By choosing one of the best French Bulldog breeders in Alabama, you can trust that your search for the perfect pup will end with a wonderful addition to your family.
The Importance of Choosing a Reputable French Bulldog Breeder
When looking for the best French Bulldog breeders in Alabama or anywhere for that matter, it is essential to find a reputable and reliable breeder. A reputable breeder prioritizes the health and well-being of their dogs, ensuring that they follow a comprehensive breeding program and adhere to American Kennel Club (AKC) registration standards.
Choosing a reputable breeder is crucial because a well-established breeder will provide a health guarantee for your French Bulldog puppy. This means that they have taken the necessary steps to ensure your new furry family member is in the best condition possible, free from genetic health issues commonly found in French Bulldogs. Additionally, a reliable breeder will have proof of AKC registration for their dogs, demonstrating that they conform to the breed standards.
Working with a reputable French Bulldog breeder in Alabama ensures that you receive a healthy, well-socialized puppy that has been raised in a loving environment. On the other hand, puppy mills and backyard breeders focus on producing puppies for profit, often resulting in poor health and behavioral issues in the dogs they sell.
Selecting the best French Bulldog breeders in Alabama provides you with the assurance that your puppy has been bred to the highest standard. A good breeder's main priority is producing high-quality dogs, not just a large quantity of puppies. This means they will invest time, effort, and resources into a successful breeding program, including proper health screening and socialization of their dogs.
In conclusion, remember to do thorough research and ask for recommendations when looking for the best French Bulldog breeders in Alabama. This will help you find a reputable, reliable breeder who is dedicated to the well-being of their dogs, ensuring that you bring home a healthy, happy, and well-socialized French Bulldog to become part of your family.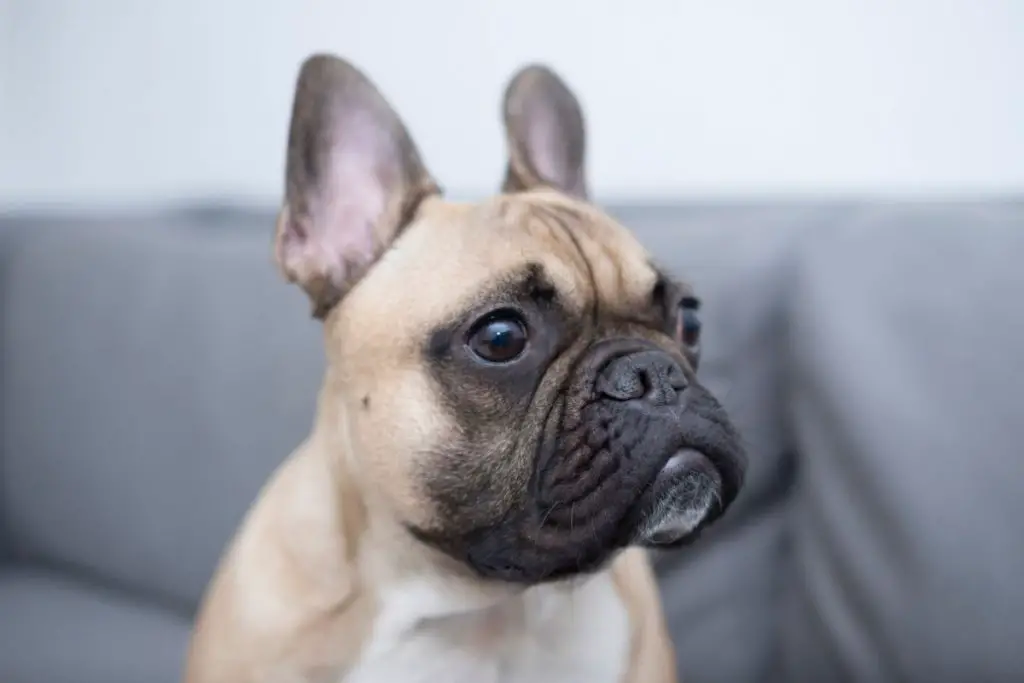 Spotlight on Top French Bulldog Breeders in Alabama
Below is a list of the top French Bulldog Breeders we have found in Alabama.  This is a great shortcut to finding the perfect French Bulldog puppy to add to your family.
#1 Blue Grit Kennel
Blue Grit Kennel is operated by a family with over 25 years of experience in breeding French Bulldogs. Their Frenchies are affordable, with prices based on the bloodline of the puppies, which come from impressive lineages. The puppies have American Kennel Club (AKC) registration and include health certificates and proper vaccinations.
They routinely offer purebred French Bulldog puppies with AKC championship lineage.  They have many color options including Fawn, Blue Fawn, Red toned, Red brindle, Fawn/White Piebald, etc.  They even have Retired Adult French Bulldogs available for adoption if you're not set on getting a Frenchie puppy.  
You can find Blue Grit Kennel at 45 County Road 659 Hanceville, Alabama 35077.  
You can reach them via phone at +1 256-338-3485
You can see them online here:  https://www.bluegritkennel.com
#2 Millander Bullies French Bulldogs
Deb Milliander, a small breeder from Southern Alabama, is passionate about raising high-quality French Bulldogs suitable for families. Her puppies are AKC registered and raised at home with love. For more information, visit their Facebook page or contact Deb at +1 703 731 5986. You can learn more about Millander Bullies at https://millanderbullies.webs.com/
#3 Stargate French Bulldogs
Brenda and Gary Walker have been breeding French Bulldogs since 1994. Their objective is to breed and raise healthy and happy dogs. The puppies receive support from a team of veterinarians, techs, and staff at the Animal Hospital. For updates and inquiries, visit their Facebook page or contact them at +1 205 274 2470 or [email protected]
#4 Alabama Frenchies
Alabama Frenchies offers adorable and healthy Frenchie puppies with AKC registration and up-to-date vaccinations. Their puppies come with a one-year health guarantee. For updates and adoption inquiries, visit their Facebook page or contact them at +1 205 541 6303 or visit their website here:https://www.alfrenchies.com/
#5 Furpect Frenchies
Furpect Frenchies, established in 2014, is known for their dedication to raising top-quality puppies. Despite being relatively new breeders, they have become one of the top choices for pet lovers. To get in touch with Furpect Frenchies, contact them at +1 334 322 3935 or visit their Facebook page.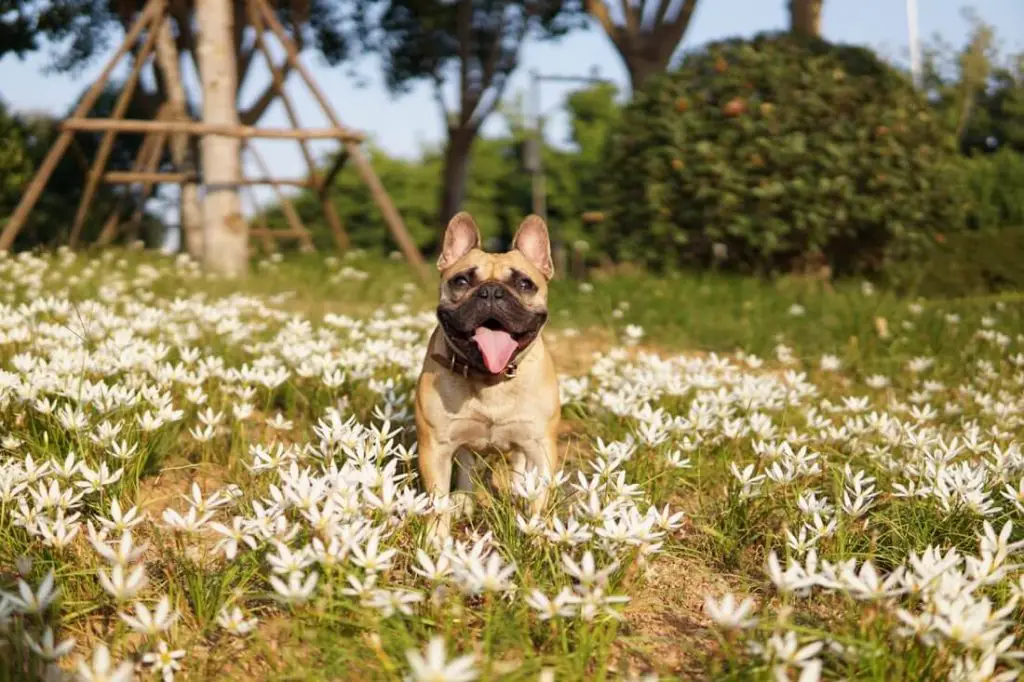 #6 Anthony's French Bulldogs
Anthony's French Bulldogs is committed to raising healthy and happy puppies. They take pride in lovingly preparing their puppies to transition into their forever homes. Check out their available puppies and get in touch through their Facebook page.
#7 Whiteoak French Bulldogs
Whiteoak French Bulldogs is dedicated to providing families with healthy and loving pets. The puppies are well-cared for, and the breeders focus on ensuring they make great additions to any home. Contact them through their Facebook page for more information about their available puppies.
#8 Sweet Southern Charm French Bulldogs
Sweet Southern Charm French Bulldogs offers lovingly raised, healthy puppies to pet lovers. The breeders are passionate about French Bulldogs and work diligently to ensure their puppies find perfect forever homes. Visit their Facebook page for updates and contact information.

#9 Goree-Pope Olde English Bulldogges & French Bulldogs
The team at Goree-Pope Olde English Bulldogges & French Bulldogs breeds other breeds but they also breed French Bulldogs.  They tout that they breed healthy, breed standard, and AKC certified French Bulldogs!  References are available upon request.   They have 14+ 5-star ratings on Google.  They are located in Marbury AL.  You can call them at (205)479-9544 and see them online here:  https://goreeoeb.com 
Prepare for your New Frenchie Puppy
Welcoming a new French bulldog puppy into your home is an exciting experience. To ensure a smooth transition, it's essential to prepare your living space and gather all necessary items before your puppy arrives.
Before bringing your Frenchie home, make sure your living space is clean and safe. Remove any small items, such as socks or toys, that could pose a choking hazard. Also, ensure that wires, cords, and harmful substances are hidden or placed out of reach.
Since French bulldog puppies are social creatures, it's crucial to plan for their socialization. Regular interaction with family members, neighbors, and other pets will help them feel comfortable and reduce potential behavioral issues. Organize playdates or enroll your pup in puppy classes to help them become well-rounded and sociable adults.
When choosing a French bulldog breeder in Alabama, it's essential to verify that they are reputable and responsible. Look for breeders that produce home-raised puppies and prioritize AKC paperwork to demonstrate their commitment to high-quality breeding practices. If you're looking for puppies for sale, be sure to reserve your pup in advance, as available puppies are often limited.
Budgeting is another vital aspect of preparing for your new French bulldog puppy. Consider the costs associated with food, toys, veterinary care, and adoption fees. Keep in mind that French bulldog puppies may have specific nutritional requirements, so it's wise to consult your breeder for food recommendations.
Finally, collect essential items for your new Frenchie, including food bowls, toys, and puppy pads. These supplies will help make your home more comfortable and accommodating for your pup, ensuring their happiness and wellbeing as they grow.
Final Thoughts – French Bulldog Breeders in Alabama
Alabama is home to a variety of excellent French Bulldog breeders, each with their own unique approach to breeding these lovable canines. Some breeders focus on providing puppies bred in loving homes, like Angela Donald, while others prioritize health and color testing, such as Southern Grace Kennels in Prattville.
For those seeking a family-oriented breeding program, the Blue Grit Kennel in Hanceville is a great choice. With more than 25 years of experience, the Brazelton family ensures their dogs come from strong bloodlines while keeping prices budget-friendly.
Stargate French Bulldogs in Oneonta, another reputable breeder, is owned and managed by Brenda Walker and her husband, Gary. With over 10 years of experience, they have cultivated a thorough understanding of what a high-quality breeding program entails. Their many satisfied customers across the nation demonstrate their dedication to providing exceptional Frenchies.
In addition to these outstanding breeders, several others offer excellent options for those looking to bring a French Bulldog into their family. The key is to explore each breeder's offerings and choose the one that best aligns with your needs and values.
As you continue your search for the perfect French Bulldog puppy, remember that these dedicated breeders are here to help guide you in the right direction. By researching and consulting with each breeder, you can confidently move forward with your decision, knowing that you have chosen a well-cared-for and loving Frenchie to join your family.
Other French Bulldog Breeders Near Alabama
Tennessee is right next store to Alabama and here's a list of Frenchie Breeders in Tennessee
Florida is to the south of Alabama and here's a list of Frenchie Breeders in Florida