CBD oil has been on the rise in popularity recently and it has earned respect from dog owners worldwide.  CBD is a plant-based herb many senior Frenchie owners are relying on to help their French Bulldogs in many ways.
There are multiple benefits of CBD oil and it is a completely-natural product so many Frenchie owners prefer it over pharmaceuticals. Below you will find 5 reasons why CBD oil for French Bulldogs is something you should consider.   
5 Reasons CBD Oil For French Bulldogs Can Support The Health Of Your Aging Frenchie
Ok here are some of the reasons CBD oil may be a supplement you might want to consider for your French Bulldog.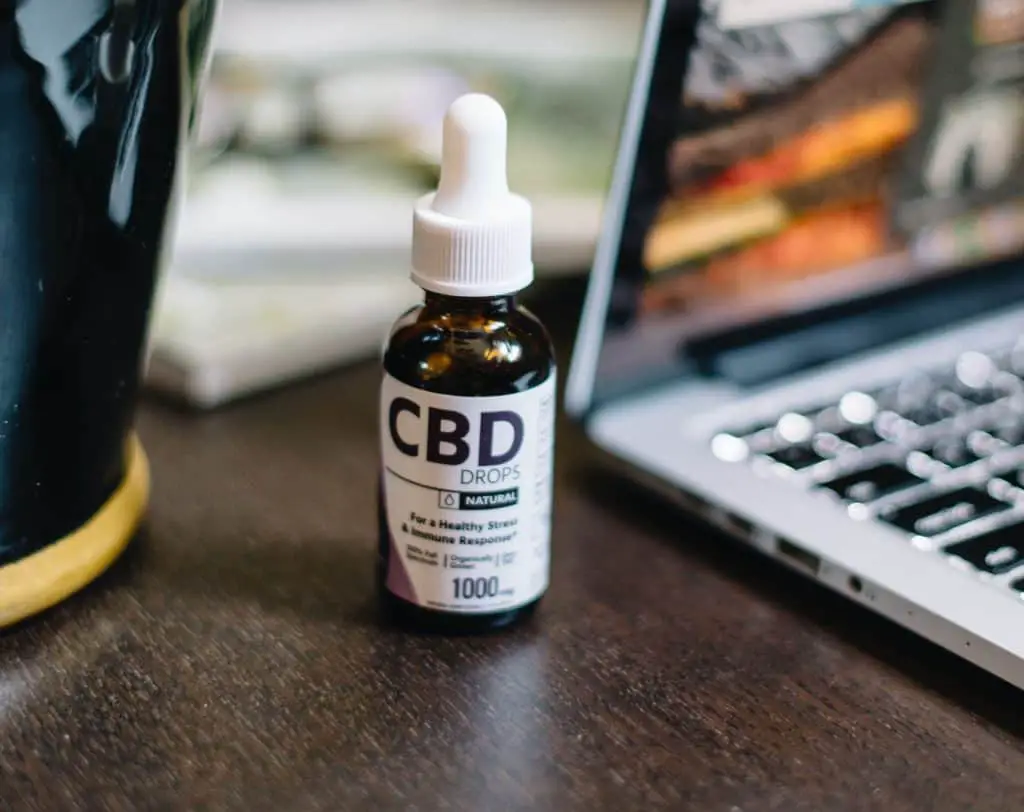 1. CBD Oil Supports Brain Health For Aging French Bulldogs
CBD oil for dogs has shown in some studies to support normal cellular function as your Frenchie ages.  In addition it has been shown to promote healthy aging through mitochondrial support.  The mitochondria is the energy powerhouse for the cell.  
CBD oil is also currently being studied for its anti-nausea, antipsychotic, anticonvulsant, and anti-inflammatory benefits for dogs. Inflammation is a problem for aging Frenchies so the anti-inflammatory benefits may offer the most benefit to your French bulldog's aging brain.
2. CBD Oil Can Help Relieve Pain and  Support Your Frenchie's Aging Joints
Getting old is tough.  My last Bulldog Noble had sore joints during the last few years of her life that really slowed her down.  CBD oil has been shown to naturally help reduce inflammation in all parts of your dog's body. There are receptors in your dog's body known as  endocannabinoid receptors and the CBD oil attaches there to help minimize pain due to damaged nerves, inflammation, and previous injuries.
CBD oil isn't a cure for all joint issues by any means but many dog owners have found that adding CBD oil to their dog's overall regimen is very helpful.  It can help ease the inflammation caused by knees and joints that have been worn-down over years of use. 

I have personally seen my bulldog who was having issues sitting down and getting up off the floor see a dramatic improvement after supplementing with CBD oil.  It can help them stay active and alleviate joint pain.  In addition to musculoskeletal issues it can help with intestinal inflammation, and it's often administered after surgery and during injury recovery to boost the immune system for better healing overall. 
3. CBD Oil Also Assists With Anxiety of Older French Bulldogs
My French bulldog Augie was a little high-strung to begin with and certain situations can increase their anxiety.  As mentioned above, CBD oil targets the endocannabinoid system and can help your Frenchie's body balance emotions. 
CBD oil works to initiate chemical transmissions between receptors that help your French bulldog feel calm in times where they may get  stressed out (think separation anxiety when you leave your Frenchie to go to work, Fourth of July fireworks, family cookouts at your house, etc).
4. CBD Oil Can Help With Skin Conditions Your French Bulldog May Be Dealing With
Many a French Bulldog-owner can experience issues with their dog's skin and coat.  CBD oil can help support healthier skin.  French Bulldog skin issues are a frequent problem and CBD oil can help with some of these issues.    
5. CBD Oil Can Help Increase Appetite and Reduce Nausea for Older French Bulldogs
Getting old is no fun even for French Bulldogs.  As they approach the later years of their lifespan many Frenchies have issues with nausea.  It is vital that your French bulldog get the nutrients they need for healthy aging and nausea can get in the way of that.  
CBD oil can help to counter this effect by stimulating appetite and helping them get those vital nutrients.  CBD oil has been shown to trigger the sensation of hunger in your French Bulldog which is very helpful.  Giving your French Bulldog the ability to regain their appetite and eat again without getting sick.  Keeping their body as  strong and healthy as possible is one of the best things you can for your Frenchie.  
CBD Oil For Your French Bulldog – What You Should Know
CBD Oil Will NOT Get Your French Bulldog "High"
Don't worry about your French Bulldog getting "dazed and confused" with CBD oil.  Yes, the cannabis plant does make the drug marijuana and the active chemical in getting you "high" is THC.  That is found in CBD oil at remarkably small amounts and some quality pet CBD products are completely THC free.  Hemp is its safer relative and is not psychoactive so nothing to worry about there.  
What you should understand is that CBD oil has the therapeutic properties of cannabis without the "getting high" characteristics of THC. 
Is It Even Legal For Me To Buy CBD Oil For Dogs?
Over the last 5 years the laws around cannabis have changed dramatically and will continue to change.  The nice thing about CBD oil is that the laws on this awesome substance are very easy to follow.  It is 100% legal in ALL 50 states so that is easy.  CBD oil is nothing like  Medical marijuana is legal everywhere in the United States.  
What Are Some CBD Oil Options For French Bulldog Owners?
There are quite a few options for CBD oil products for dogs on the market and here are some of the ones I have used and recommend: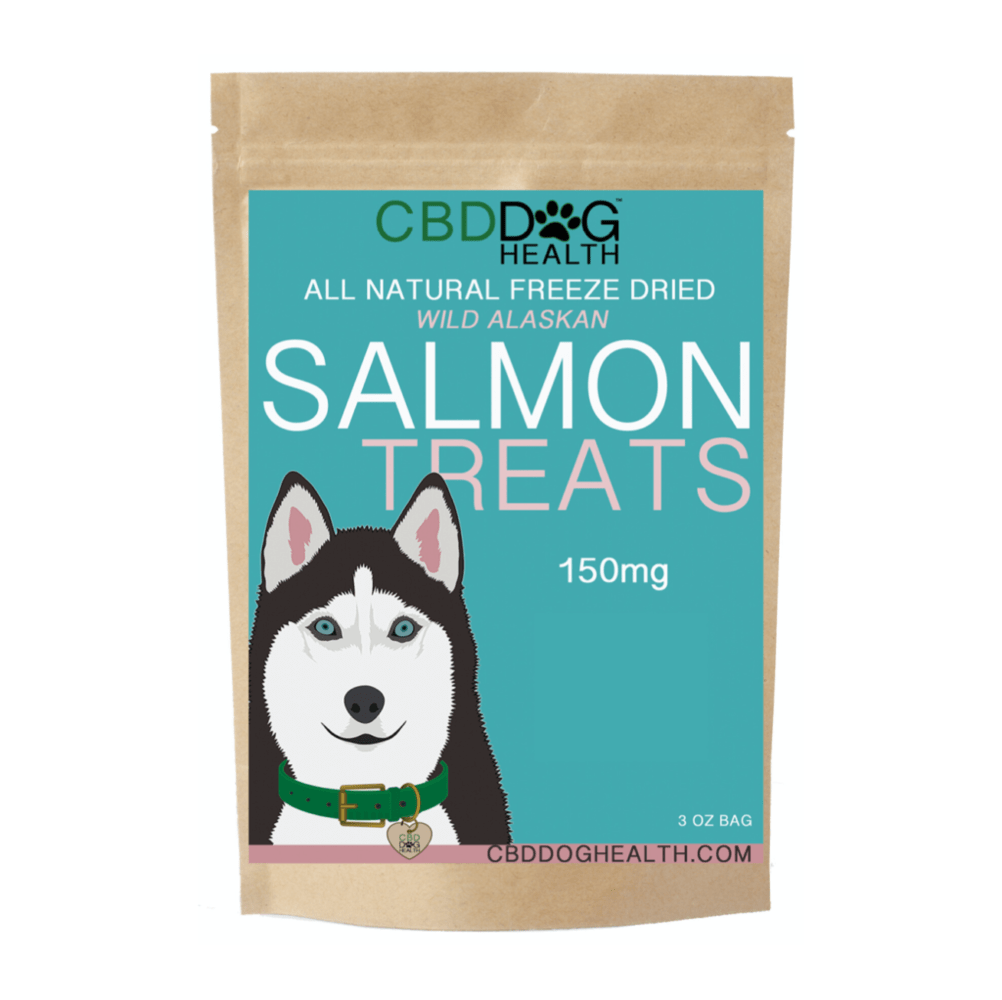 These are freeze dried salmon treats my Frenchie loves.  They provide a full spectrum hemp extract and include a good amount of protein and essential fatty acids (which have even more benefits for your French Bulldog).   
These natural CBD oil treats are a good choice for the French Bulldog owner looking for treats to calm their dog.  These CBD oil dog treats have hundreds of positive reviews and are a great option.  You can learn more by visiting the page below.  
The FurroLandia Hemp calming CBD dog treats are another great option even for the most anxious French Bulldog.  The are 100% safe and all-natural CBD oil treats that your dog will love the taste of.  They are perfect for dogs of all sizes even for a small statured Frenchie.  They are made in the USA and there are 170 pieces in each package.  This product has over 2,400 positive reviews and this is a great choice!  
LegitPet instantly won my attention with their adorable Frenchie wearing glasses on their label so that was a great start! On top of that, their CBD oil dog treats are well reviewed with over 400 ratings on Amazon so that's great.  You can learn more at the link below.  
Conclusion – CBD Oil For French Bulldogs 
CBD oil is a completely-natural product that many French Bulldog owners are using to help their aging French Bulldogs.  There are a lot of benefits to using CBD oil for your older French Bulldog and I hope that this article was helpful!   
Disclaimer:  Please note I am far from a Veterinary expert so accept this disclaimer from me.  These statements have not been evaluated by the Food and Drug Administration. This product is not intended to diagnose, treat, cure, or prevent any disease. The information on FrenchieJourney.com is not intended to replace a one-on-one relationship with a qualified Veterinary professional. Go talk to your vet for real expert advice!