There are many reasons that anyone would want a French Bulldog, and I know how important it is to find a reputable breeder. That's why I've scoured the internet to find some of the top-rated Frenchie breeders in Illinois.
After all, why wouldn't you want your own Frenchie? They're relatively quieter than other breeds and have an affectionate temperament that makes them great with children and adults alike. I've found that they don't need to be taken for walks more than twice a day.
Of course, that doesn't mean it's all sunshine and roses. You need to be updated on the health conditions associated with French Bulldogs, so finding a reputable breeder is essential.
Now, if you're ready to take the next step into owning a French Bulldog, here are nine of the top-rated French Bulldog breeders that you can find in Illinois.
9 French Bulldog Breeders in Illinois
Located in Central Illinois, Alliss French Bulldogs is run by the Alliss family, with Trisha Alliss having worked in a veterinarian's office and grown up on a small farm. After being introduced to the French Bulldog by her husband, she fell in love, and they did their research to open up their own facility.
All of the puppies bred by Alliss French Bulldogs are produced from healthy parents and are also socialized in the Alliss family home. Puppies have a full health guarantee, are registered with AKC, and offer support for anyone with any concerns about their puppies.
The Alliss family will have their first set of vaccinations, be dewormed and microchipped, and have their health examined by a licensed vet. They will also offer you pet insurance with Trupanion with a thirty-day free trial.
If you get a puppy from Alliss French Bulldogs, they will ensure that it will be sent to a loving home, with that being the main goal for all of their puppies.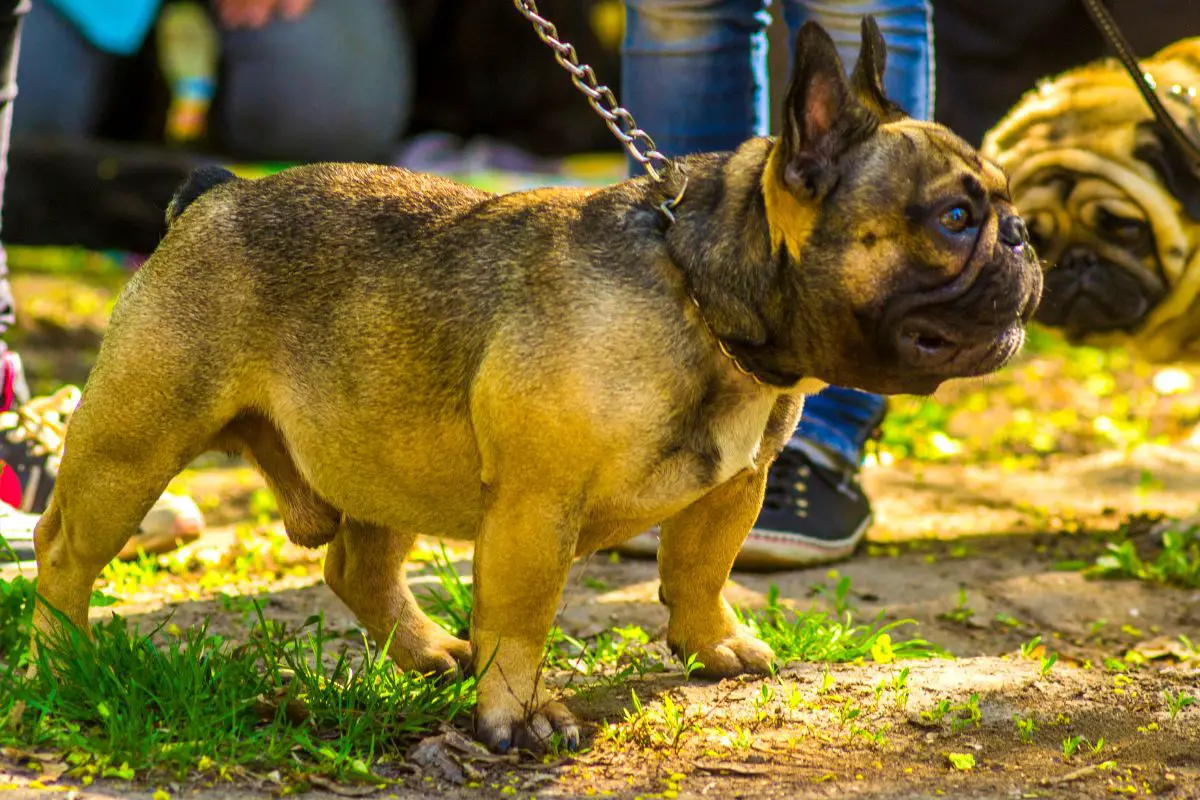 BlueBell Frenchie has been breeding French bulldogs for almost twenty years and is known for their good health, beauty, and temperament. To encourage the temperament of their Frenchies, they are socialized from a young age.
They ensure that all of the parents are tested to check their health to ensure that they're perfect for being bred. I've found that the Frenchies that BlueBell breeds have been cultivated to ensure that the parents have the best qualities to ensure that the puppies have only the best attributes. That way, the puppies they breed will always have the best qualities of both parents.
The puppies are raised through neurostimulation so that they're socialized, and are given the best food and supplements, and treated by the best vets they find. Puppies remain with them until eight-weeks-old, so that they learn the correct behavior from other dogs.
All prospective owners are screened via questionnaire so that all the puppies are placed in the best home for them. They don't just leave you at any point, either. These breeders offer lifelong support to all owners and are happy to help any owners with any issues they may have.
Run by a family of animal lovers, both Dale and Holly Hummel have worked with animals for over twenty years, with the kids planning to follow in their animal-loving parents' footsteps. As a family operation, the Frenchies they breed spend as much time with the family as they can.
While you may be able to request a certain color combination for your Frenchie, that's not Blue Reign's priority, as the health of the puppies is their first priority.
The family encourages education about French Bulldogs, and their goal is to ensure all owners know what to expect when raising a Frenchie.
The family is AKC-certified, and you can even visit the family to see the puppies before you adopt one. That way, you can see how the puppy is raised and ask any questions that you might have about owning a Frenchie.
Run by the Schroeder family, Clover Meader Frenchies is run by a certified veterinarian of the Auburn Veterinary Service. Knowing that a veterinarian is in charge of looking after them, I know there's no doubt their pups will be looked after.
All of the puppies are treated like family from the very beginning and have already had their first shots, been dewormed, had a health check, and will already be on a healthy diet. In most cases, they'll have already started potty training from a young age and are socialized with the rest of the family.
Best of all, Clover Meadow will always ensure that their puppies are free from any genetic defects that may impact them.
The Ethical Frenchie began as a small family breeding program and focused on the health, temperament, and socialization of the dogs. They're all about breeding ethically, and their Frenchies are beloved by the family.
All of the Frenchies receive the best nutrition, care, love, affection, training, and stimulation they need to grow up healthy. As the business grew, more ethical breeders joined their group, and they have since become dedicated to ensuring that all of their Frenchies are raised in an ethical environment.
Frenchies bred by the Ethical Frenchie are socialized at a young age to ensure they transition easily into a new household. The parents have health tests performed on them before there are any litters born, and they thus promise a health guarantee for their puppies.
If you have any questions about getting a Frenchie from a breeder, they offer plenty of information to help you make the right decision.
Before you get your Frenchie, you have to partake in a text or phone interview to know that you're the right fit, and a video chat to meet your furbaby comes next. They'll then be able to give you all the information you need after this step.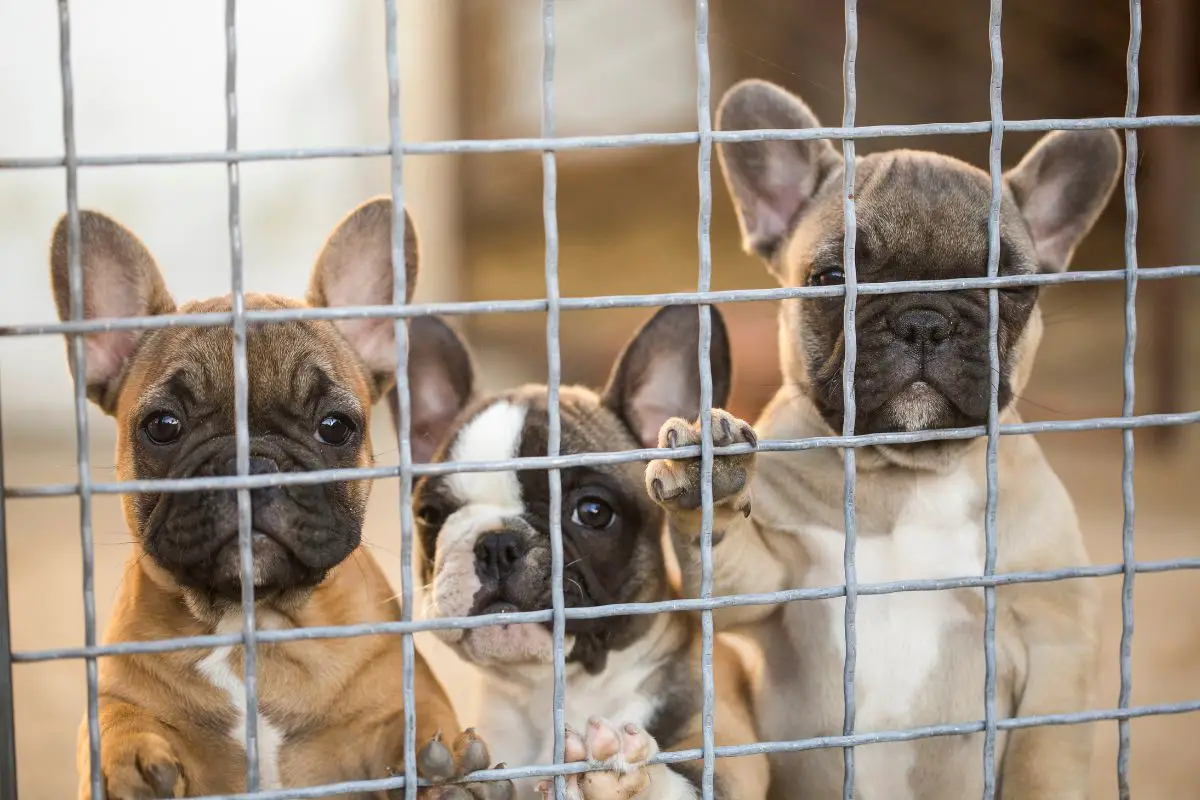 Founded by Jay Winne, the Frenchies bred by Horizon Frenchies are born in the home of the Winne family, where they are socialized from a young age. They will always receive the best care and will be kept up with deworming and vaccinations, with all puppies having been chipped from a young age.
There is a one-year health guarantee, and they come from an AKC-certified breeder. You'll get access to their shot record, and many of the Frenchies will already have a favorite kibble and toys.
Jay Winne has been breeding French Bulldogs for nearly 25 years and was also a vet tech for fifteen years, so you know that all of his Frenchies will be looked after.
Sauk Valley Frenchies promise that they will keep you in constant communication about your puppy until you pick it up from them. All of their puppies come with a one-year health guarantee, and their shot records are all ready for you to collect.
All puppies are born from the mothers, Blue Ivy, Khaleesi, Pebbles, and one stud named Remi. Until you get your puppy, these Frenchies are treated like one of the family, and all of them are socialized from a young age.
Along with French Bulldogs, Smithenry Bullies also breed Old English Bullies and Cocker Spaniels and are treated like one of the family.
Breeding puppies since 1994, these breeders have plenty of experience and do everything in their power to maintain their pups' good health and friendly temperament.
Smithenry is happy to answer any questions about their pups and even offers a newsletter with tips on how to raise your pups. All of the parents are health tested, and they are available to be registered with the AKC.
They offer breeding, private training, and dog boarding, so if you need help with training, then Smithenry can offer these sessions for an extra price, of course.
South Prairie Frenchies raise their pups as though they're family, and all of the dogs are raised on a farm where you can always drop by for a visit. They invite you to ask any questions about their puppies and conduct regular health checks to ensure they've got a clean bill of health.
They also offer selective breeding, and all of the Frenchies bred by South Prairie are bred with the desire to pass on the best qualities. Not only does South Prairie offer you to visit, but they can also transport your puppy to you without any issues.
Final Thoughts
These are nine of the top-rated French Bulldog breeders in Illinois, and I've found that they're the most reliable when it comes to having healthy Frenchies with a good temperament.
If you're looking for a Frenchie, these are the state's top nine breeders. Of course, you should always contact them first, as their pups may not be in season at the time of writing this article.
With these nine breeders, there's no doubt that you're one step closer to finding a forever home for your brand new, completely healthy, and friendly French Bulldog.
Be sure to check out these French Bulldog Breeders in Alabama