A couple years ago I had the opportunity to meet directly with the owners of this awesome company.  I have eagerly followed their progress on this GPS Dog collar ever since.  They told me about their impressive history in high-tech engineering and how they came to create the SpotOn Collar, which is actually more of a virtual smart fence.  It was clear that they were dog lovers just like me and they have combined their technical backgrounds to create the SpotOn Collar.
With their experience making night vision goggles for the U.S. military, the owners of the SpotOn collar know how to make a top-of-the-line product. They use the same level of quality control that they used in the U.S. Armed Forces.  The level of detail they went to is so beyond impressive.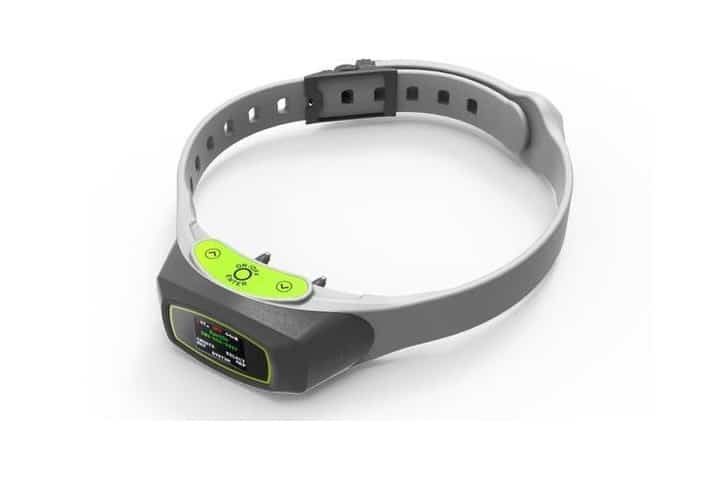 Before I share my thoughts on the SpotOn Collar here's a short video on how the SpotOn Collar works:  
The Promise of The SpotOn Collar:
Here is the headline on their website:  A collar around his neck.  A fence around your property.  Safety around the world. 
The SpotOn collar is the key component of the overall SpotOn system.  It has a patented antenna design that ensures a really strong link between the SpotOncollar and a global satellite network (how cool is that right?).  I did mention these guys used to make night vision goggles for the US Military right?  They know their stuff! 
Their system uses advanced algorithms and special sensors to track a lost dog almost anywhere.  This system is so well designed that it is far superior than any other dog tracking system on the market.  
How The SpotOn Collar Works
The SpotOn wireless fence is unique in that it is a collar paired with a Phone app.  No underground fence is required at all and you can create virtual fences quickly and easily.  I was blown away when I learned that was the case!  
Before I share my thoughts on the SpotOn Collar, here's a short video I shot with another dog owner who shared her thoughts on the Spot On Collar:  
SpotOn allows you to create up to ten virtual fences of any shape or size and save the customized perimeters. Since SpotOn is a portable system, customizable fences are a great option if you travel to the same places with your dog.  I like this personally because I bring my little French Bulldog Augie from my house to my parent's lake house all the time.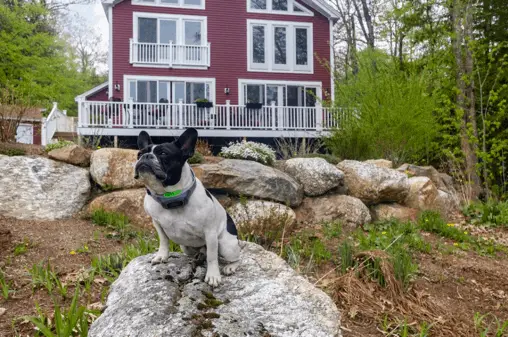 Many dogs do like to play in the water and the SpotOn team took this into consideration when designing their product. The SpotOn collar was tested under extreme conditions to guarantee durability and maximum performance. It even earned IP67 waterproof status.  Knowing their military engineering history I'm absolutely confident that the SpotOn collar can stand up to any challenge.  
There is a significant up front investment and a monthly subscription for just under $7 a month, you can track your dog within ten feet and get updates every six seconds. The rechargeable battery provides up to eight hours of tracking or 36 hours of a charge.
Easy to install and use, even on all types of terrain
Top-rated for waterproof capabilities
The collar has a "pause" feature to help you set up your smart fence in difficult areas (such as water)
Customizable perimeters with the free app
Pros:
Great company that really cares about your dog's safety
High-tech and high-quality design
Top of the line engineering
No minimum or maximum to perimeters
Easy to use
Best quality wireless fencing device on the market
Cons:
Price may be out of budget for some dog owners
Can't track your dog without cell coverage
May not need the "extras" like numerous customizable virtual fences
SpotOn Collars – High Quality Technology, High Quality People Supporting a Great Cause
Not only was I impressed by their wireless collar, but I love that SpotOn partners with HeroPups, a non-profit, that pairs dogs with veterans with PTSD (check them out when you get the chance).  I am a big supporter of HeroPups and volunteer some website help with them.  I love what the SpotOn Collars team is doing and highly recommend the collar if you can do it!