Hey Football fans, it's game day, it's a nice Fall day, and the New England Patriots are scheduled to play.  We have game day food ready to go, some tasty beers, and Augie my French Bulldog is rocking his Patriots Dog Jersey.  I must admit, he looks darn good in his New England Patriots dog jersey.  
Augie Our French Bulldog In His Patriots Dog Jersey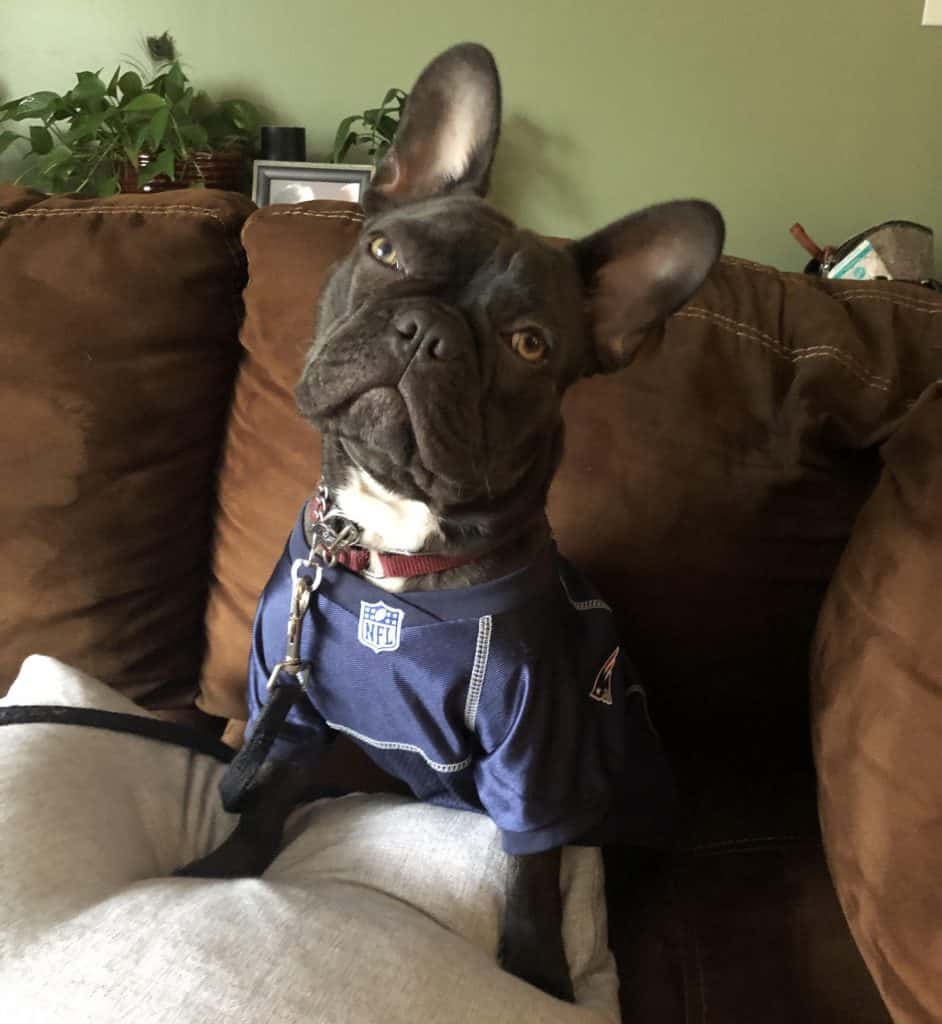 We Were Looking For a Patriots Jersey For A Dog And Found This One On Amazon
We are fans of the New England Patriots and were having a few friends over today so we dressed Auugie up in his favorite team's Football Jersey.  
Here Are the specifications on this Jersey:
This dog jersey is 100% Polyester

Pet Jersey is dyed to match the New England Patriots team color dazzle fabric

Authentic team uniform graphics to match your New England Patriots uniform

Full sleeve striping and collar decoration

Sizes range from XS – XL + Big; Please see size chart image to select the right size for your dog

Machine washable so if he spills Football party food on his Jersey you can clean it easily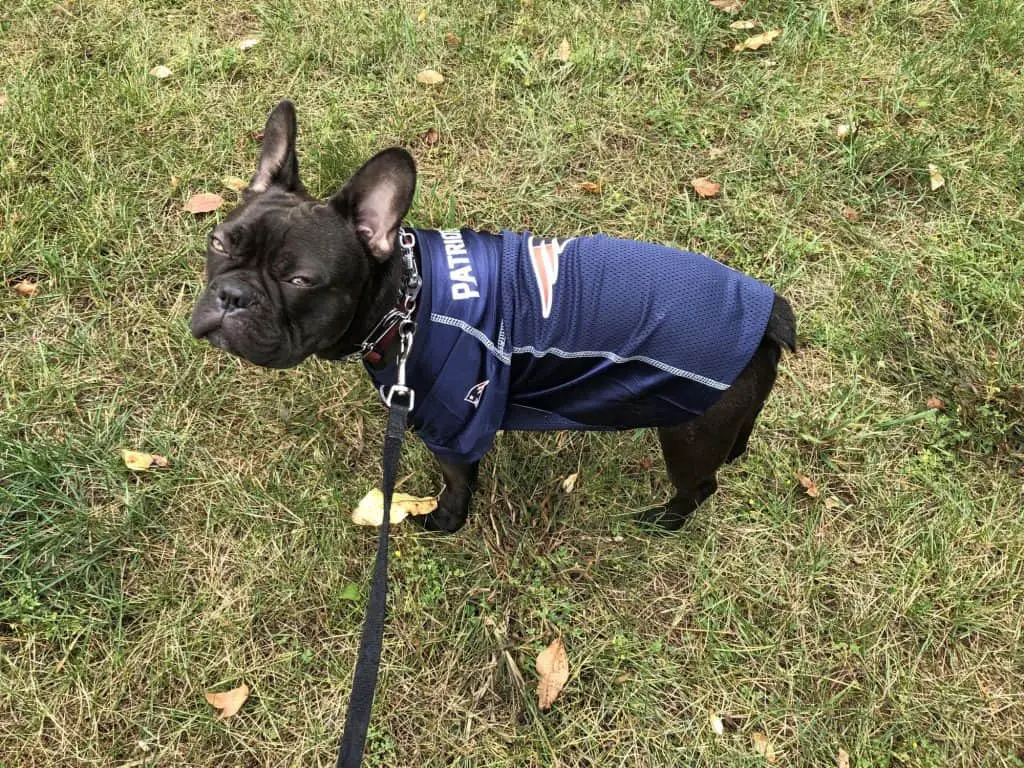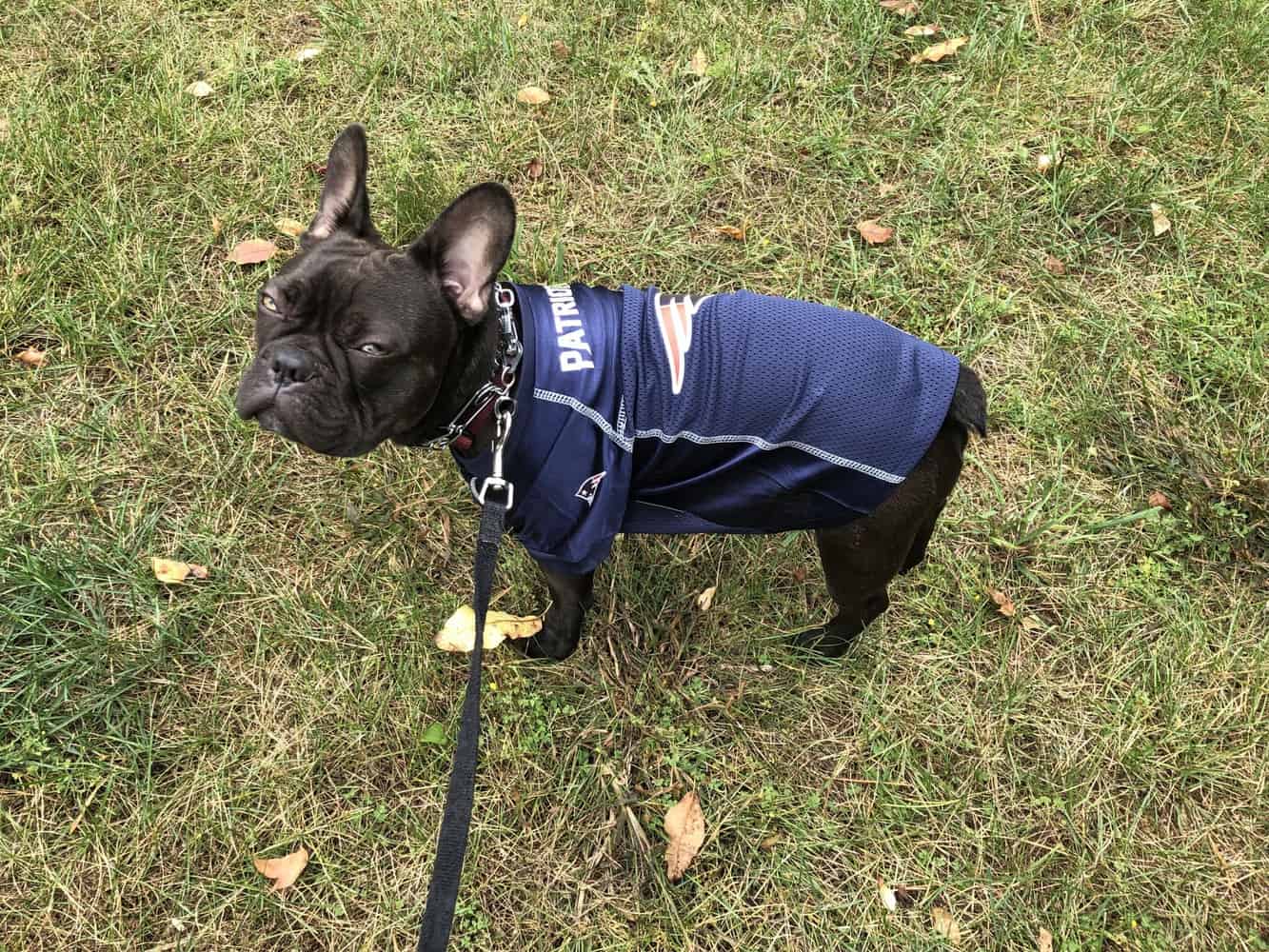 Augie Proudly Rocking His Patriots Dog Jersey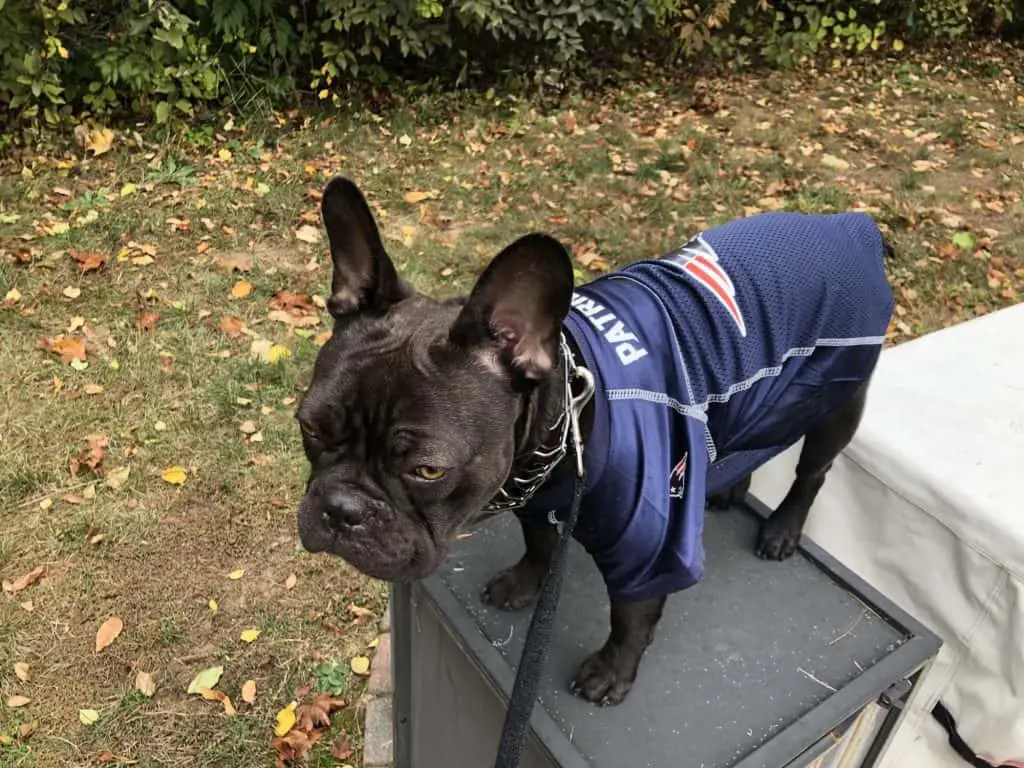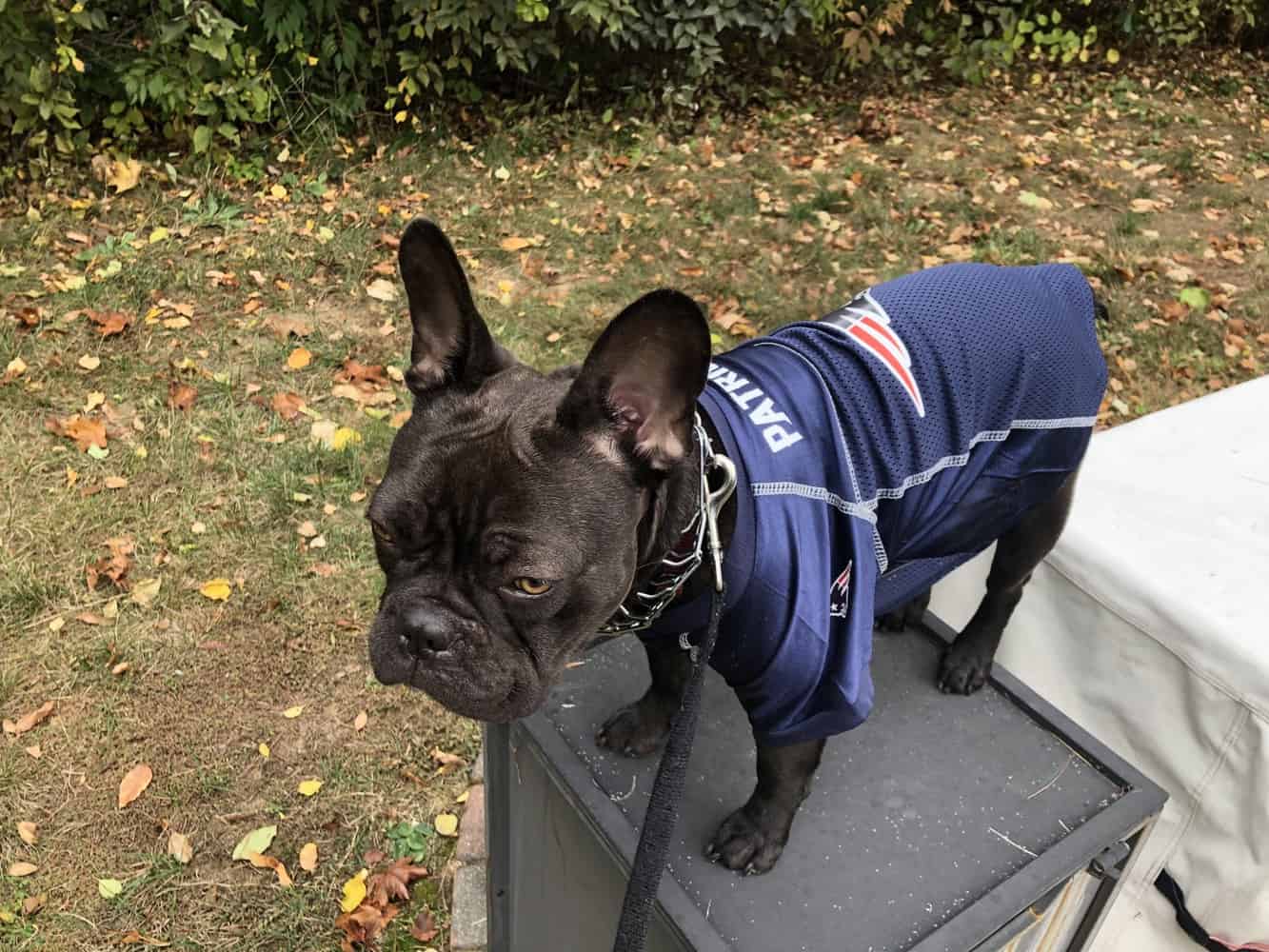 If you are looking to get a Dog Patriots Jersey for your little dog here is where we got ours.
Check out some other French Bulldog clothes of French Bulldog accessories if you're looking for other awesome French Bulldog gear.