If you have ever taken your dog to a beach then this story may be of interest.  I took my Frenchie to this wonderful beach in Portland Maine as I heard there was a large gathering of dog owners who brought their dogs to this particular beach.  We showed up at 7:00 in the morning and found the beach packed with excited dogs playing in the morning surf.  My Frenchie Augie joined the fun and started frolicking in the water with his new four-legged friends.
Some of his bigger dog friends actually swam in the salty ocean water but my Frenchie stayed in the knee-deep water as he's not a strong swimmer.  Despite not fully immersing himself in the water, his collar was doused in sea water.  The harsh sea water took its toll on his collar and it was ruined days later.  The fabric of the collar became faded and the metal hardware of his collar was completely ruined.  Ugh.
That experience sent me on the search to see if there was such a thing as a waterproof dog collar and here's the collar I went with.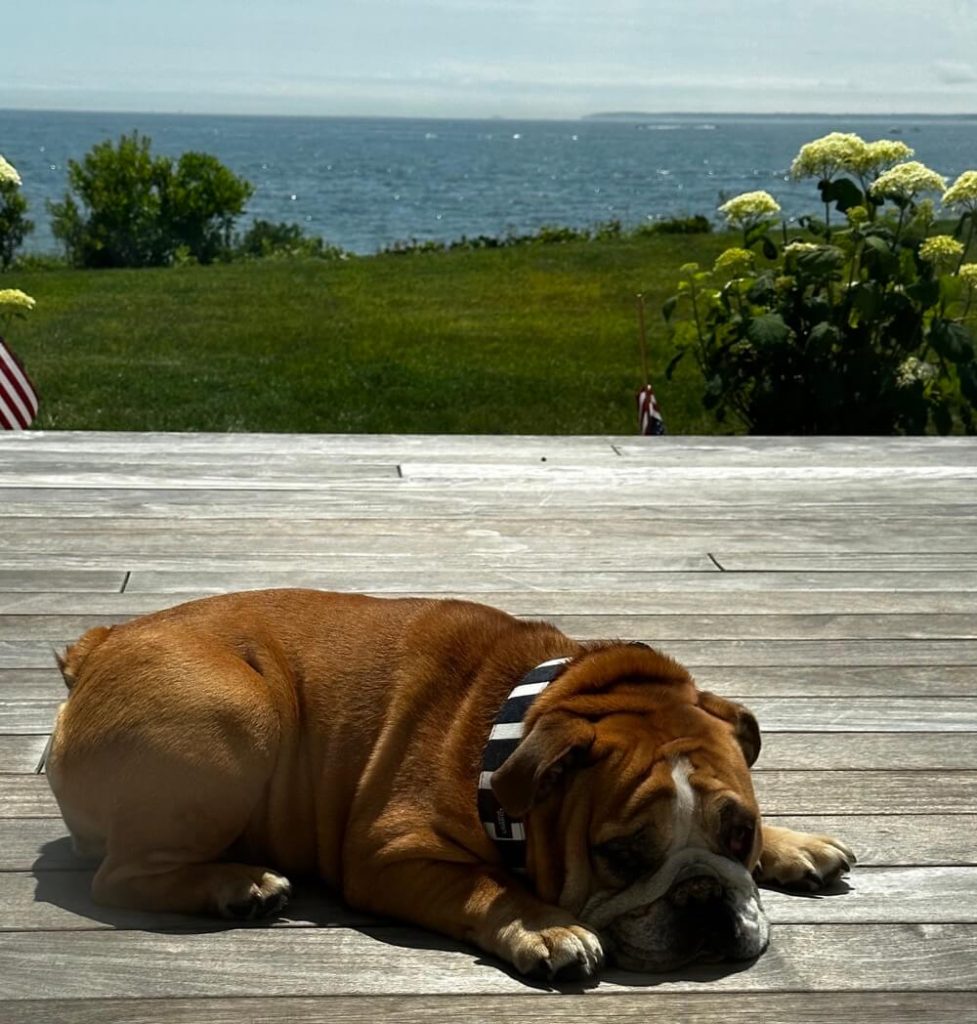 My Pick For The Best Waterproof Dog Collar
Looking for the best waterproof dog collar? I've found my pick and it is made right here in New England. I came across a company founded by Amy Schwader, founder of a company called "Gunnel Pups."
Amy Schwader creating the company after struggling to find a water-resistant dog collar for her English cream golden retriever Annie. After a few weekends of her dog running on the beach and playing in the ocean, the collars faded, smelled foul, and the hardware had started to rust.
The Goal of The Gunnel Pups Waterproof Dog Collar
Amy set out with a specific goal in mind: create dog collars that are classic, stylish, and long-lasting (think New England summer with a preppy aesthetic) that will withstand harsh water environments like saltwater, freshwater, chlorine, and more.
Gunnel Pups dog collars are crafted with high performance outdoor fabric that are water and mildew resistant with excellent UV protection to resist fading, plus they are adjustable and easy to clean in the laundry. The D-rings (used to clip your dog's leash to) are manufactured with marine-grade stainless steel that is anti-corrosive and highly durable. The collar is substantial but light-weight and provides a comfortable fit for your dog. Plus, they are made in the USA.
While these features all differentiate Gunnel Pups from its competitors, it is the founder's dog Annie that motivates her to create the best waterproof dog collars around. I asked Amy to share more about her company and here is what she had to say: "Like everyone, when the pandemic hit, it turned our world upside down. But there was a silver lining: it was finally the perfect time to add a furry member to our family. I've loved dogs my entire life, but I now had the time to devote to raising one.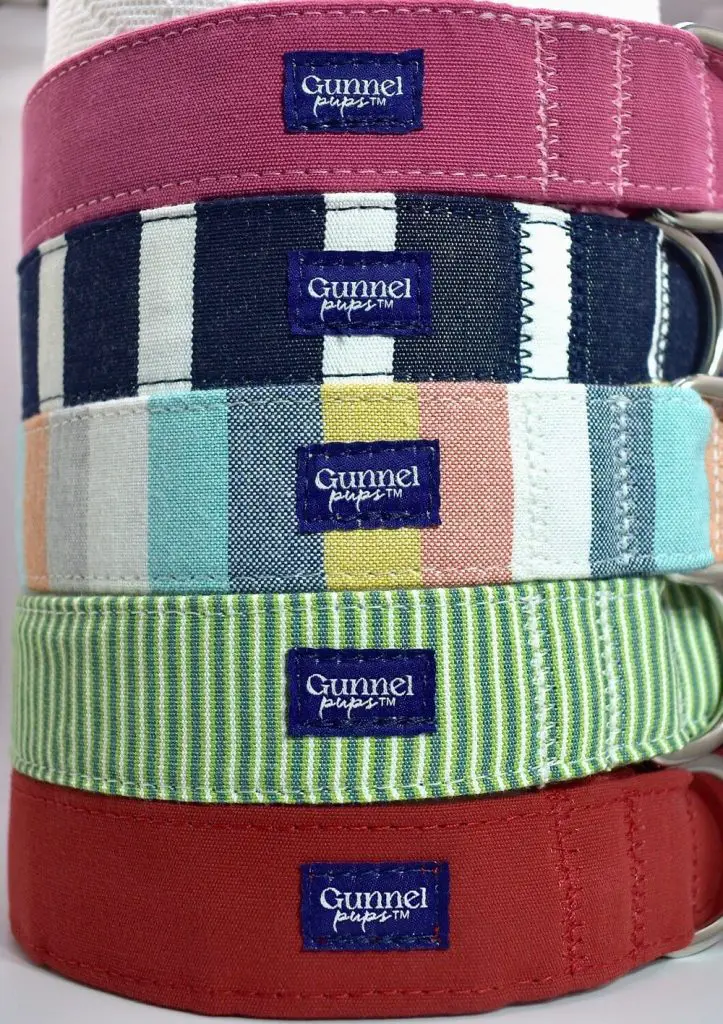 In a moment of weakness, my husband reluctantly agreed we could get a puppy and we were blessed to find our Annie girl, the littlest love of my life. The first few months with Annie were full of joy and the exhaustion of raising a puppy. I truly couldn't have been happier. But at just four months of age, Annie was diagnosed with renal dysplasia, a disease where her kidneys never fully formed.
It was discovered after a UTI wouldn't go away, combined with excessive water drinking. And from that day, her life and ours became much harder. At times, there is fear, and often many tears. At three-years old, Annie has endured more vet visits and tests than most 12- year-old dogs, and she's on enough medications and supplements that I had to buy a pill organizer. She also eats special food to optimize her health."
It's really challenging sometimes, and I hold my breath most days wondering how much time we have left together. But the upside is that she has taught me to love fully and reminds me how important it is to live in the moment, because in everything we do, it is the relationships we have that matter the most. When I wake up every morning, I look at my sweet Annie girl, the inspiration behind Gunnel Pups and work to create the best waterproof dog collars around
so that pups and their "pawrents" can celebrate their unbreakable bond like Annie and I do every day.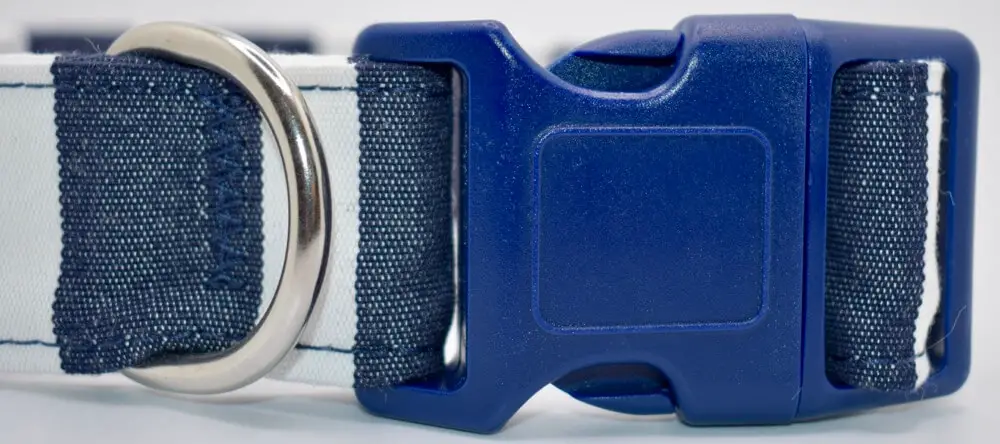 Another Reason To Support Gunnel Pups Waterproof Dog Collars – Supporting Worthy Charities
If you needed another reason to support Gunnel Pups, here it is: they donate a portion of sales to helping pups thrive. Right now, the company is vetting which charities will be the recipients of the donations, but they have their sights sets on Paws With a Cause, a charity that trains service dogs to assist people with physical disabilities.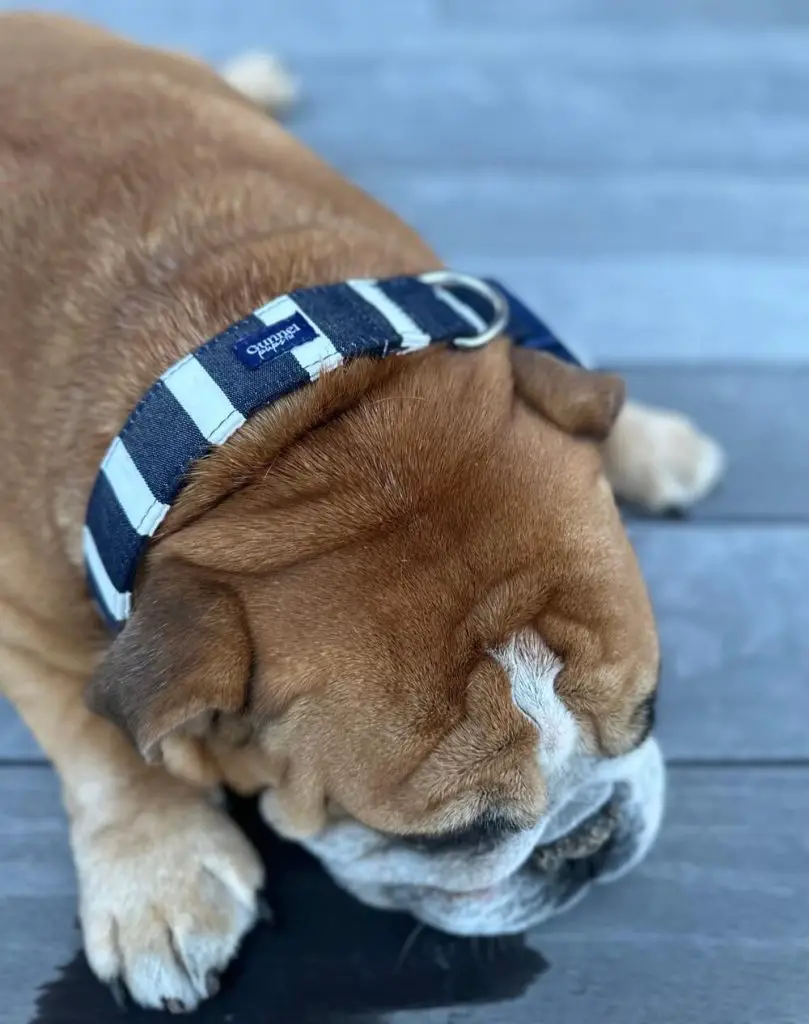 Final Thoughts – Gunnel Pups Waterproof Dog Collars
So where can you find the best waterproof dog collar around? Currently, Gunnel Pups collars are sold at gunnelpups.com. They can also be purchased in-store at Wicked Dog, a Boston-based apparel company located in Faneuil Hall, inspired by a love of Boston and all things dogs.
When I search for the best waterproof dog collars that will last, I recommend looking for high- quality materials (i.e. weather-resistant fabric and marine-grade hardware), superior craftsmanship for durability, and a company that cares about their customers and their dogs. For me, that is Gunnel Pups, a company focused with these specific goals in mind all while celebrating the undeniable bond that we share with our dogs.