Alaska may be known for its stunning landscapes and icy beauty, but is it actually a state where you can find quality French Bulldog breeders?  I dug into some research and found a collection of French Bulldog breeders in Alaska that would be a great start for your quest to find a Frenchie in this amazing state.  
For those looking to bring a new French Bulldog puppy to your home in Alaska, it's crucial to find a reputable breeder who prioritizes the health, well-being, and temperament of their dogs. By doing so, new owners can ensure they're bringing a happy and healthy pet into their lives. There are several breeders in the area that are deserving of attention given their commitment to raising quality French Bulldogs.
One of these breeders is North Star French Bulldogs, located in Wasilla, Alaska. They focus on purebred AKC Registered French Bulldogs and place great emphasis on quality over quantity, ensuring their dogs have excellent temperaments. Another well-regarded breeder, Far North Frenchies Alaska, is a family-owned business where thorough health testing is a top priority for their pups. This is key in guaranteeing that each dog they breed is of exceptional health.
When considering French Bulldog breeders in Alaska, it's essential to research the breeder's reputation as well as their puppies' lineage and health. This ensures potential owners are adopting from a responsible source, ultimately meaning a better experience for both the dog and its new family. By turning to reputable breeders like North Star French Bulldogs and Far North Frenchies Alaska, those in search of a French Bulldog in Alaska are off to a great start.
The Best French Bulldog Breeders in Alaska
In 2023, French Bulldog enthusiasts in Alaska will be pleased to know that there are quality breeders offering AKC Registered puppies. These breeders prioritize health, temperament, and conforming to breed standards, ensuring that prospective owners receive a top-notch companion.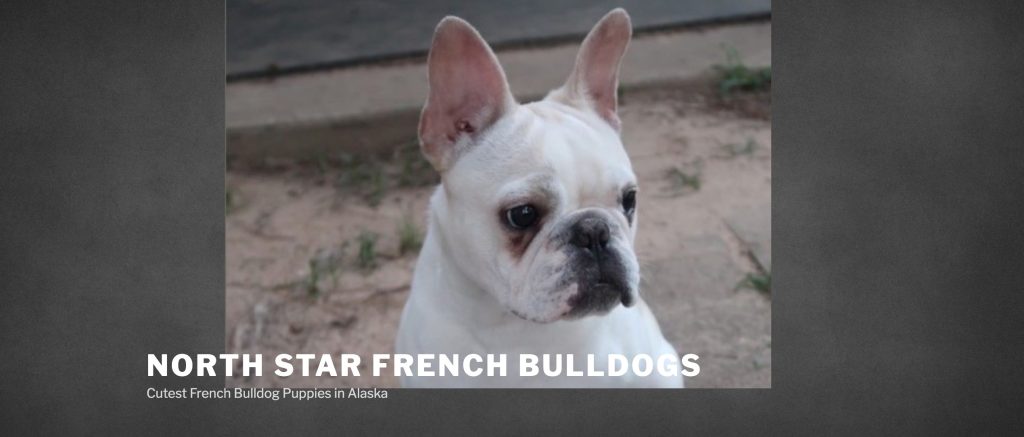 1. North Star French Bulldogs
Based in Wasilla, Alaska, North Star French Bulldogs is a reputable breeder that specializes in AKC registered French Bulldogs with excellent temperament. As a purebred AKC registered breeder, they prioritize the health and well-being of their Frenchies by ensuring they receive health checks and are accompanied by AKC documentation.
When choosing a puppy from North Star French Bulldogs, buyers can be confident in the quality of their new furry companion, as each Frenchie comes with a 1-year health guarantee and a veterinarian examination.
Here is a testimonial one of their Frenchie puppy buyers said about their experience working with North Star French Bulldogs: "We got our 2.5 year old frenchy named Drax from North Star French bulldogs!  The breeder let us come out several times to see the pups and had excellent communication through out the process. He was very fair about how everyone got to get their choice of which pups they wanted. I highly recommend this breeder. I have priced out every frenchy breeder in Alaska and he is the most reasonable and produces great puppies!"
North Star French Bulldogs Details
See their Facebook page here:  https://www.facebook.com/NorthStarFrenchBulldogs/
Website:  https://northstarfrenchbulldogs.com/
Phone:  (907) 521-1980.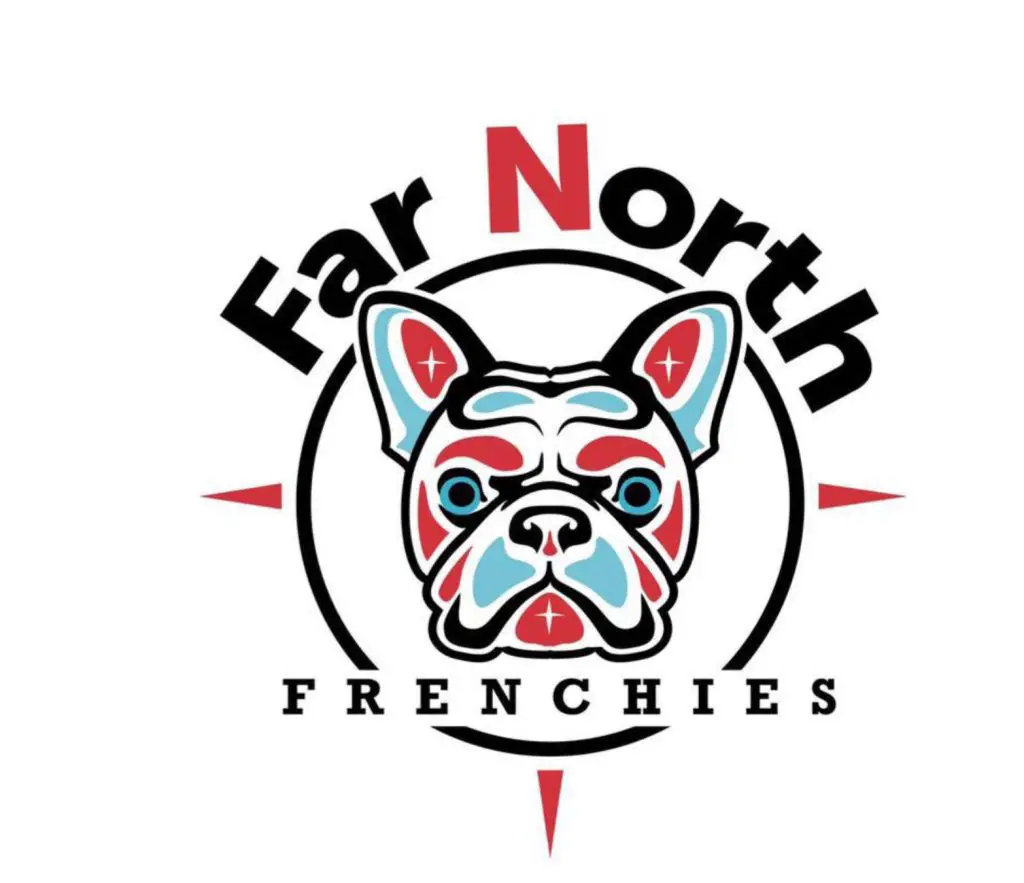 2. Far North Frenchies Alaska
At Far North Frenchies Alaska, a family-owned breeder, French Bulldogs undergo thorough health checkups to ensure they are in optimal condition when handed over to new owners. The owner's name is Angela Schlepper and she knows her stuff when it comes to breeding Frenchies.  The breeders also place a significant emphasis on the puppies' temperament to raise well-mannered dogs.
This breeder ensures that every Frenchie is well cared for by raising them in a loving home environment. They also focus on socialization from an early age, which makes it easier for new owners to introduce the puppies to their families.
One advantage of choosing Far North Frenchies Alaska is their one-year health guarantee, providing peace of mind to new owners. They also offer valuable support during the initial weeks after bringing the puppy home to ensure a smooth transition.
There are multiple positive reviews on Facebook about this breeder including this one from Lisa:  "I cannot say enough about Angie and Rick. Not only are they knowledgeable about Frenchies, but they truly care about each puppy and making sure they are placed in the right home. I fell in love with Harper when she was just a pup so to now have one of her puppies has been a dream.  My little girl has the best temperament and what a personality! She makes us laugh and smile everyday. We could not have asked for a better addition to our family."
Far North Frenchies Alaska Details

3. Whoville French Bulldogs
Whoville French Bulldogs is a family-owned breeder that specializes in showing and breeding French bulldogs. They provide a 1-year health guarantee for each Frenchie, which covers genetic health. Additionally, all puppies are checked by a veterinarian and dewormed.
This breeder offers various pickup options to suit their clients' needs. You can pick up your puppy in person at the local airport, have the dog flown to your chosen destination accompanied by a nanny, or have it transported directly to you. When you purchase a Frenchie from Whoville French Bulldogs, they also provide helpful extras such as a toy with the scent of the puppy's littermates and a bag for storing dog food.
Whoville French Bulldogs Details
4.

 

French Bulldogs of Alaska
This French Bulldog Breeder offers a variety of French Bulldog puppies in different colors. This breeder prides themselves on the health and temperament of their Frenchie puppies.  
French Bulldogs of Alaska Details:  
5.

 

Gary Richardson – French Bulldog Breeder
There isn't a lot of information about Garry online so if you choose to reach out to him be sure to do your homework on him, his background, and the health of his Frenchie puppies.  
Gary Richardson Details
Final Thoughts – The Best French Bulldog Breeders In Alaska
Adding a Frenchie to your home is an exciting endeavor!  The list of French Bulldogs breeders is a great start but be sure to check out this article on how to choose a reputable breeder and what to watch out for.  This list should be a great start!
French Bulldog breeders in other states:
Frenchie breeders in CA
Frenchie breeders in AL
Frenchie breeders in MN
Frenchie breeders in TX