Buying a dog from a reputable local breeder is one of the easiest and safest ways you can purchase a new canine companion, not only because you'll get the opportunity to learn of your new dog's history and its relatives, but also because responsible breeders will be fully aware of any health complication or risks the dog may have before you decide to take it home.
If it's the cute, charming, and ever-friendly French bulldog you're looking for, the good news is that the wide and adventurous state of Ohio features a few French bulldog breeders that are all friendly, reputable and incredibly helpful in what they do to ensure you have a fun and pleasant experience when choosing a Frenchie to take home.
Here are some of the best French bulldog breeders around Ohio that you should definitely consider paying a visit to if you're eager to take home one of these delightful dogs.
If you live in or near the northeastern city of Akron, while there are a large number of dog breeders dotted around this vibrant part of Ohio, when it comes to French bulldogs, there really aren't any in Akron that compare to the friendliness and range of dogs offer than Unique Frenchies.
Just as the name suggests, Unique Frenchies don't just sell grey, black or even white Frenchies, they also feature some of the rarer colors including blue, cream, tan and even lilac which is among the rarest colors you can find on a Frenchie due to how specific the genetic makeup needs to be.
This just goes to show how reputable and responsible Unique Frenchies are when it comes to breeding their dogs, giving you an incredible amount of choice rather than just sticking to the most common variants.
On top of their selection, all of Unique's dogs also come with a 30-day health guarantee to make sure your new Frenchie is completely healthy for when you first pick them up, and with the friendly staff also reserving puppies that you pay a deposit on, this is the best Frenchie breeder you will find in the city of Akron.
Amanda is the warm and friendly owner of this French bulldog home who, along with her staff, are some of the most helpful and educated breeders in all of Ohio when it comes to French bulldogs.
Amanda is incredibly passionate about caring for dogs which she discovered throughout her career as an animal education specialist which was what inspired her to start caring for and breeding Frenchies in a comfortable and inviting environment that is noticeable as soon as you take a step in.
Alongside Amanda and her staff who are all fully educated on caring for Frenchies and will be able to answer any questions you may have, all the Frenchies that Amanda offers are all reared to have a quiet and friendly personality and temperament which makes them incredible companion dogs and perfect for when you are looking for a French bulldog that won't be too irritable or active.
Amanda's also hand delivers their puppies throughout the country that all come with their American Kennel Club (AKC) certificate that signifies that the dog has received official approval for being bred, cared for and sold in a responsible and ethical manner.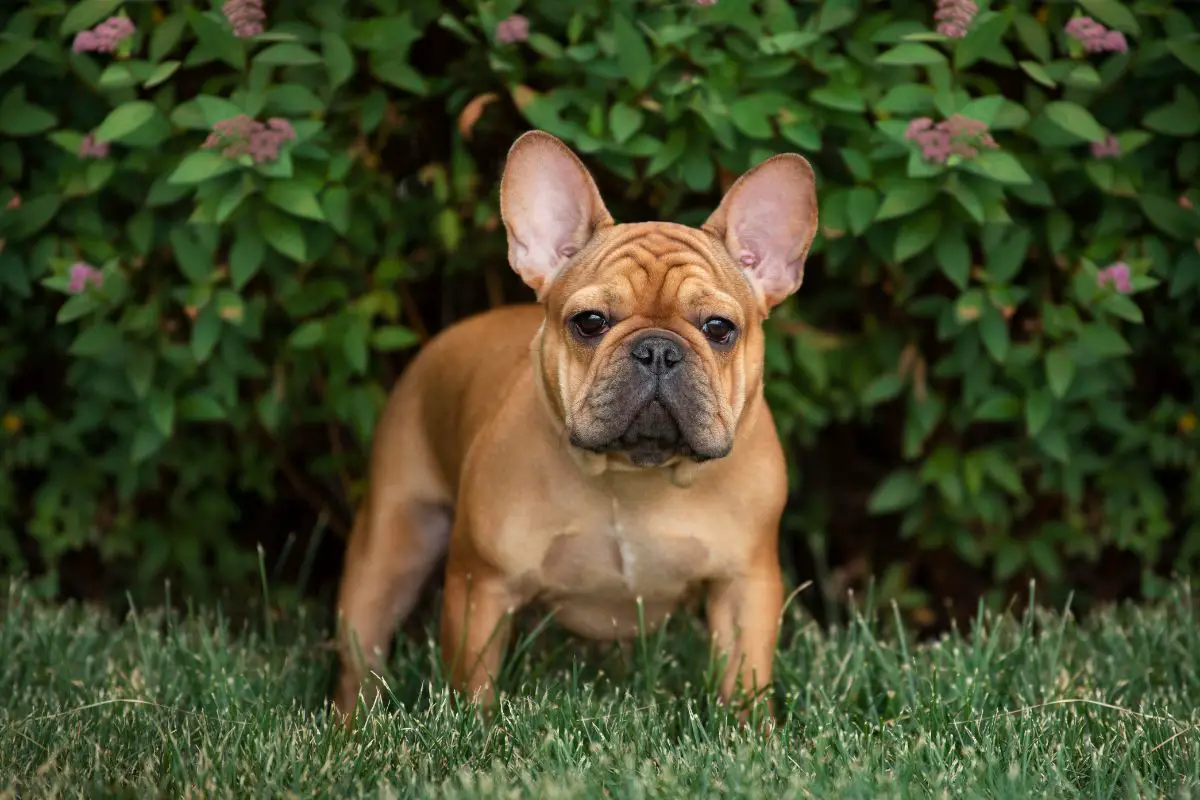 Cleveland is one of the most beautiful and best regions of Ohio to own a Frenchie since the numerous hills, dales, and rivers grant them so much freedom to run around and enjoy themselves, and there's no better place in Cleveland to pick up a Frenchie than in First Class Frenchies.
The title isn't just for show, First Class Frenchies are dedicated to breeding high-quality French bulldog puppies that come in a jaw-dropping array of colors for you to choose from.
One particular thing you will notice upon visiting First Class Frenchies is that they don't have quite as many Frenchies in their home as some other breeders do, and the reason is that they prioritize quality over quantity and are focused on prioritizing the health and value of each of their dogs first.
You can therefore guarantee that each one of their puppies will have been well cared for and completely healthy, especially since First Class is owned by a veterinarian who will also be able to answer any queries you may have not just regarding Frenchies, but really any dogs.
If you've already done a little research on French bulldogs or if you've already owned one in the past, you will know that they are unfortunately quite prone to developing health issues even when they are young, and a lot of the time this can be caused due to genetic mutations and defects.
Czar Frenchies know this and as a result, they aim to offer aspiring owners the healthiest Frenchies possible out of their family home, and they achieve this by the breeders selecting sires and dams that have no existing health issues that would mean none are carried down to the puppy.
Alongside being well cared for, the puppies at Czar's are also trained from 5 weeks old where they are toilet trained along with memorizing where and when to go to collect their food and water.
As if this wasn't enough, Czar also uses fully trained service Frenchies to help train puppies with disabilities along with giving them extra support so that they won't be left behind when new owners start choosing from the litter.
The puppies are also kept in a sterile nursery which is entirely free of germs, alongside each individual Frenchie being handled and bottle-fed rather than all sharing from the same bowl where diseases or infections could spread.
Czar Frenchies therefore houses some of the healthiest and well trained French bulldogs in all of Ohio, making it incredibly reputable and helpful.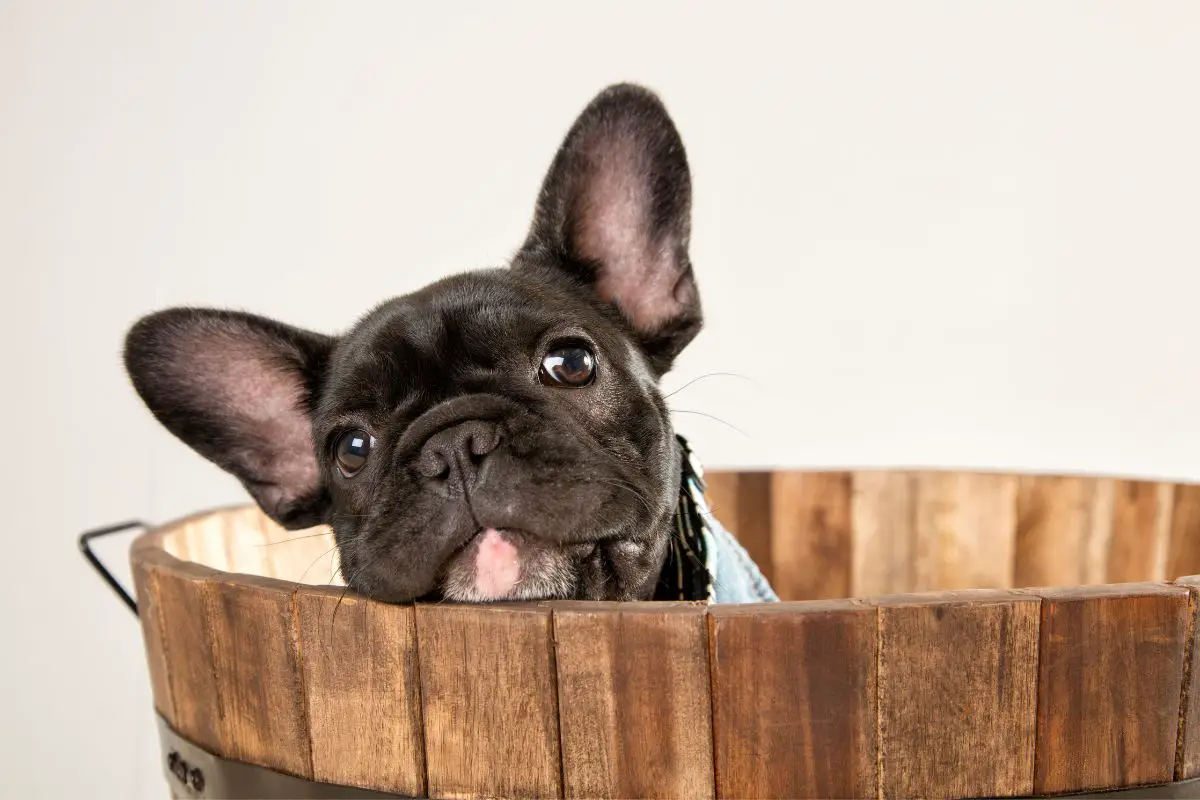 5. Showcase Frenchies – Westlake
Showcase Frenchies is an incredibly unique French bulldog breeder because they ensure that each of their puppies is comfortable and familiar with a household in training since this is where they will be spending most of their lives.
Showcase does this through a carefully monitored process of allowing the young Frenchies to gradually familiarise themselves with the sounds of an average household such as televisions, children playing and even vacuum cleaners before allowing the dogs to interact with children once they are a little older so that they can become comfortable with socializing.
Because of this, Showcase only sells their puppies to owners who are intending to buy a dog as a new member of the family rather than selling any of them to puppy brokers, making this an excellent breeder in the Westlake area if you are looking for a new family Frenchie to take home.
Shady Grove is one of the oldest Frenchie breeders in all of Ohio, first opening its doors in 2004, and is one of the state's most reputable and well-respected breeders especially because of the amount of care they take to ensure each Frenchie that is taken home is as healthy as possible.
All of their sires and dams are AKC registered along with having OFA certification, and on top of this, each of their puppies also comes with a 1-year health guarantee, so you can be sure your brand new canine family member will be comfortable and in good health once you pick them up.
This year-long health guarantee means that if you discover that your new puppy has a genetic defect and that it could be in danger of more health issues, you can contact Shady Groves who will immediately replace the dog and ensure the one you had is paid all the medical attention and care that they need.
Shady Grove also has a good selection of colors on offer ranging from white all the way to a few lilac variants, and alongside having a knowledgable and dedicated team who are eager to answer any questions and help you find the dog that suits your home the best, Shady Groves is one of the most reputable and popular French bulldog breeders in Ohio for a reason.
Summary
When you're looking to buy a new French bulldog or really any breed, visiting the right breeder is always crucial since with there now being so many out there, you can't always guarantee that they will be entirely responsible or ethical.
This is especially important when it comes to French bulldogs who are a lot more susceptible to health conditions and need to be monitored and cared for in a particular way so that their new owners can guarantee that they're taking home a healthy puppy that can feel happy and comfortable in their new home.
If you're ever in Ohio and are keen to add a new friendly companion to the family, consider visiting one of these reliable and reputable French bulldog breeders dotted around the state.
Other articles of interest:  
Tennessee French Bulldog breeders
South Carolina Frenchie breeders