Let's be real, French Bulldogs are some of the sweetest, most loyal, and gentlest breeds out there. They're a great breed to introduce into your family, and can bring friendliness and energy to any room they enter.
If you're looking to get a Frenchie puppy, then you want to make sure that you're getting your new friend from a reputable breeder. You need to know that your puppy has been well taken care of, and given the right kind of medical tests.
There are, unfortunately, a lot of breeders who are only in the business to turn a profit, and don't care for their dogs – these are breeders that you need to avoid or risk bringing a poorly or inbred dog into your home.
Luckily, this list will walk you through the 5 best French Bulldog Breeders in South Carolina so you know you're getting the puppy you expect.
If you're looking for puppies in South Carolina, your first point of call should be the online platform, Puppy Spot. This online marketplace is the easiest way to guarantee that you're buying from reputable breeders, and will be buying a healthy pup.
Before a breeder can list their French Bulldog puppies for sale, they need to go through a rigorous screening process so you know exactly who you're going to get.
On one hand, it's very convenient to be able to pick your dog from the comfort of your own home, and know that they're going to arrive safe and sound, there is the problem with not being able to meet your puppy prior to buying them.
Sometimes, you don't know what a puppy is going to be like until you're actually in the same room as them, and pups that you might overlook could come along and melt your heart. You don't get this opportunity online.
The people behind Blueridge Frenchies are committed to raising healthy puppies and providing these perfect pups to new owners. They are a small breeder, who have been in business for 15 years with a lot of experience in breeding. They don't breed numerous litters at one time, instead focusing on just a few every now and then.
This way, their well-trained staff can pay extra attention to each puppy and parent dog, making sure that they're all well taken care of.
The fact that this breeder is a part of the AKC Registered French Bulldogs means that they are a reputable breeder, and can be trusted to be rearing healthy, happy pups.
Their dedication to a high standard of care and to the quality of their dogs has created a lot of goodwill between them and their customers, as well as a lot of pet owners who will come back to them when looking for a new dog.
These puppies are provided with all of their vaccinations, medical tests, and all the certifications you need when purchasing a pedigree dog.
On their website, you'll find all their available puppies, as well as all the necessary health-related information.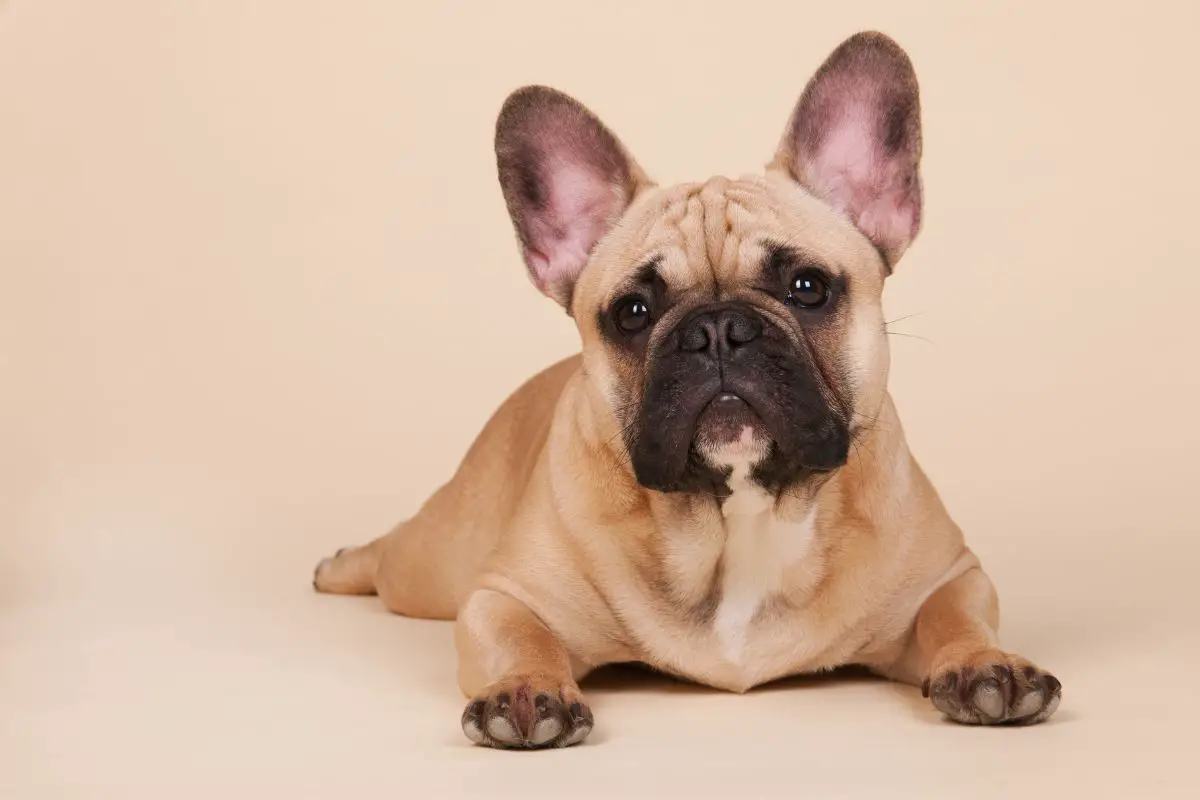 Based on a gorgeous 11-acre farm in Varnville, Low County Frenchies is another breeder raising AKC registered French Bulldogs. They are among the best because of the home-grown aspect of their breeding.
This business focuses completely on the happiness and overall well being of their puppies, making sure that they're totally socialized before they go off to their new owners. They're raised not just with adults, but with children, household noises like vacuum cleaners, and other animals, so you know that they're going to be well-adjusted.
These puppies are given so much love and attention, they're the happiest pups around.
Before your new pup comes home to you, you'll find that all of them are given a final check up by two different vets, are provided with all their shots, dewormed, and come with their pedigree papers.
Not only that, but Low County Frenchies will support your pup's health for a whole year after they've been homed with you.
Keep in mind, however, that Low County Frenchies will only sell to you if you're keeping the puppy as a pet, not a work-dog or as a breedable dog in the future.
Sitting among the best of the best is R Frenchie Life breeder. This business is owned and operated by Rita Carson, a professional, South-Carolina-based breeder, known for providing some of the best quality French Bulldogs.
Again, these dogs are raised and socialized around household noise and children, meaning that they are almost always super friendly by the time that they get homed.
Puppies raised with a lot of noise and around energetic children are going to be well-used to all of it, meaning that they're less likely to be anxious if you bring them into a family.
These puppies come with all of their vaccinations and deworming done. R Frenchie Life also provides a 1-year health guarantee, as well as a comfort bag with their mother's scent in order to help them transition into their new home easier.
On their website you can see the dogs they currently have for sale, as well as some of the previous puppies that they've placed in loving homes.
Finally, we come to the end of the list, finishing with Frenchie Nerd. They are a small, in-house French Bulldog breeder and they are located in Conway. All of these dogs are pedigree, and get their health DNA checked early on to make sure that they are absolutely healthy.
Puppies that come from this breeder are raised in lively environments, so that they can be more comfortable wherever they end up being homed. Each puppy is trained, registered, tested, vaccinated, and certified by vets before they go home with their new owners.
Frenchie Nerd goes so far as to put their dogs under a bio-sensor program and temperament tests before leaving the breeder and their mother. This means that every puppy that goes to a new home is well-mannered and has a good temperament.
Choosing Your Breeder
At the end of the day, this list can't be your only insight into the breeder that you will end up paying for your dog. Pedigree puppies cost an awful lot of money, and you need to ensure that you're going to the right place before you purchase.
Here are a few tips to follow before going through with your purchase to make sure that you get the best French Bulldog for you and your family.
Don't Just Order Online
As great as the internet is, it is vital that you meet your breeder face-to-face before you finalize your purchase. How a breeder interacts with their animals is going to say a lot about their goodwill and the kind of temperament your pup is likely to have.
You want to make sure that your new puppy has been given love and affection during its time with the breeder, as this is the temperament that it is likely to bring into your home.
Ensure A Thorough Medical Inspection
Due to the nature of French Bulldogs being a flat-faced breed and prone to disease, there are a lot of potential medical issues that they could have. It's vital that you ensure that they have been properly checked by multiple vets before they come home with you.
Proper vaccinations, tests, and certificates are essential to making sure your puppy is in good health and will likely continue to be in good health for many years.
Check The Hygiene Of The Breeder
Are the dogs being bred and raised in a dirty barn, or a clean household? It's very important to know where these dogs have been raised so that you know whether they've been cared for properly.
Check the safety of the breeder's location, the hygiene, and whether it generally seems like a nice environment. Trust your instincts.
Check The Puppy's Parents
If your pup's mom has health conditions, chances are the pup will as well. You should be able to access the parent's health before you settle on a puppy just to ensure that there's nothing genetic to be concerned about. And if there is, you can at least be aware of it.
Parting Words
French Bulldogs are adorable breeds with a lot of love to give their family. They are typically well natured and gentle souls, who don't require much exercise or space. This makes them perfect for people living in apartments or smaller homes.
If you know that you want to get a French Bulldog, make sure that you do your research and go to a reputable breeder that actually cares about the health of their puppies and their older dogs.
Good luck with your new puppy, and enjoy the marvellous joy that a little Frenchie can bring to your home.
Other articles of interest:  
French Bulldog breeders in Los Angeles
French Bulldog breeders in North Carolina