Are you looking forward to buying a French Bulldog in Virginia? I understand how important it is to get my pups from a reputable breeder, so I've worked hard to compile a list of the top-rated breeders in Virginia.
Frenchies have a great temperament and are regarded as low-maintenance pets, but they can have significant health issues. That's why it's essential that you find a reputable breeder who can guarantee that your Frenchie is born in the best environment.
However, it's also important that you do your research and ensure that the breed is right for you. If you've done your research, then I've found 6 of the top-rated Frenchie breeders in Virginia for you to check out.
Located in Winchester, Virginia, Brick House Bulldogs specializes in raising French Bulldog puppies with health as their main priority. They've been breeding bulldogs since 2008 but have been raising French Bulldogs since 2005.
They may be a small home kennel, but they have a well-planned breeding program, and so they choose each pairing to ensure the best quality puppies. They focus on health and care for and socialize their pups from an early age, treating them like they're part of their family.
As they have links to veterinary clinics, they do educated research on how they can ethically breed their French Bulldogs so they can balance health, temperament, and conformation.
Of course, they also worry about the genetic problems that French Bulldogs can struggle with, so they always go through a preliminary health screening before being sent to their forever home.
Due to being a small breeding program, I recommend contacting them in advance if you want a puppy from Brick House Bulldogs. After all, they only breed a limited number each year, so it's better to put in an application for a puppy before it's born.
Located near Winchester and roughly an hour and a half away from Washington, D.C., Kaigan Kennels specializes in breeding French Bulldogs, Border Collies, Australian Shepherds, and English Bulldogs.
Their French Bulldogs are bred in Northern Virginia, and all of the parent Frenchies are from some of the highest-quality lines in this country. They're all very sociable, have a good temperament, and are suitable for all kinds of families.
All of their Frenchies are AKC registered, and they're health tested. They come with a two-year health guarantee, and they all have a health certificate containing their shot records, a sample of food, a microchip, a collar, a leash, and a few of their favorite toys.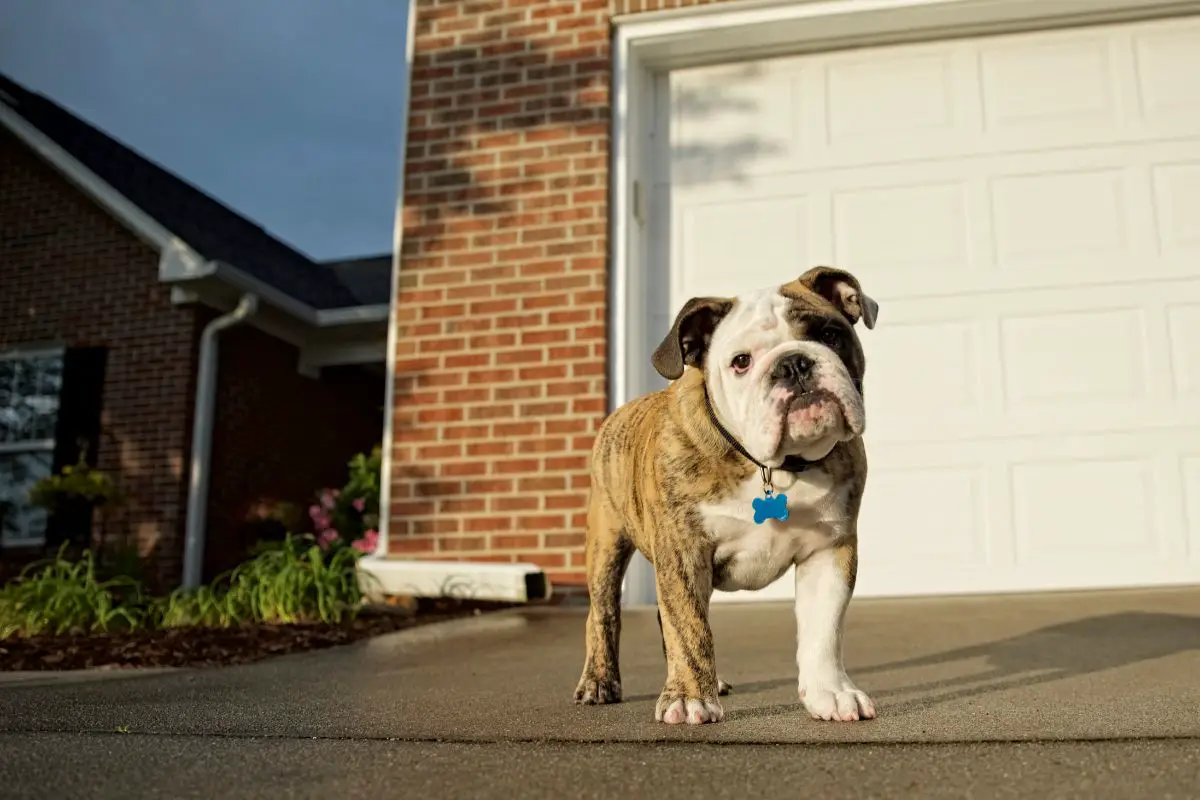 Once you've applied to Kaigan Kennels, you'll need to give them a non-refundable deposit and will be notified by email once the puppies are born. In this email, there's a photo and information about each puppy, such as the selection and pick-up date, and they'll post a weekly video of the litter so you can watch them grow.
At six weeks old, photos of the puppies will be posted online, and Kaigan Kennels will request your top picks during selection. To help, they'll make temperament testing videos to provide all the information you need, and they will answer any questions for you via phone call a few days before they go home with you.
Then, the puppies will come home with you after eight weeks old, and you'll sign your contract. They also offer an optional training program, and they will also offer to find local obedience classes to train your puppy.
Located in Shenandoah Valley in Woodstock, VA, MJ Frenchies is a small in-home breeder of French Bulldogs. MJ Frenchies is run by veterinary technician Julie who began breeding Chihuahuas, but eventually, she chose to pursue her passion for breeding French Bulldogs.
None of the Frenchies bred by Julie are bred for quantity, specifically for their quality, and only with health-tested adults. All of the puppies are treated like members of the family, and Julie is always happy to answer any questions about Frenchies.
All Frenchies are registered with the AKC, and there is a waiting list for any litters produced, so they will keep you updated on ultrasounds, due dates, and births. The waiting list itself won't cost anything, and if you decide not to go through with them, they will be removed at any point.
All of the puppies are vaccinated, de-wormed, and microchipped, and given a check-up at seven weeks old. They will then go home at nine weeks of age and receive a two-year health guarantee.
They will also supply you with their parent's health testing results, a microchip registration form, health records, AKC papers, dog food, and a dog bed.
When you adopt a puppy from MJ Frenchies, they will be happy to answer any questions about your puppy even after the adoption.
Located in the northern region of Virginia in the Shenandoah Valley, Shenandoah Valley Bulldogs was founded by Matt Swartz, who breeds both English and French Bulldogs.
SVB is a breeder who has researched the breeds that they're interested in and have worked hard to improve the quality of Bulldog breeding, while also considering the temperament and the color of each dog.
Both parents are AKC registered and need to pass a DNA health panel test to identify if they have any genetic disorders. Once cleared, they also need to have an excellent temperament and once satisfied, you will receive a three-year genetic health guarantee to confirm your puppy is of a high quality.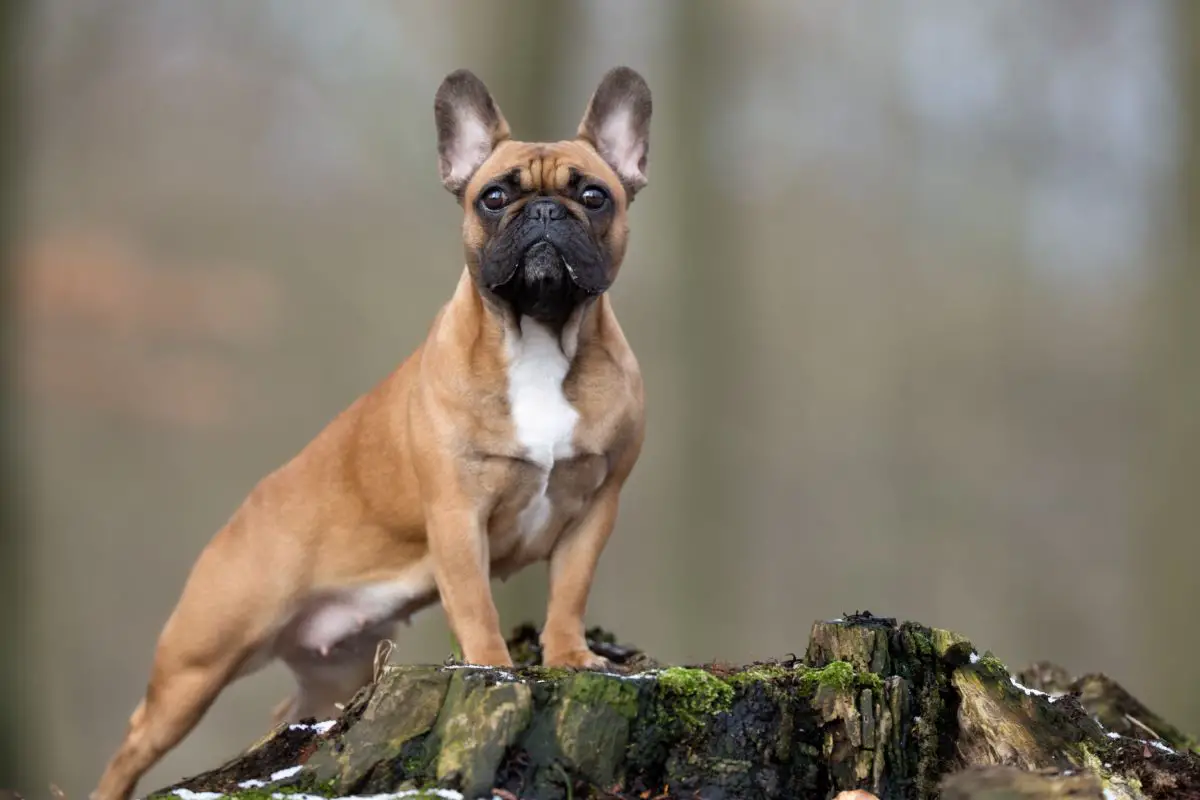 Once born, their puppies are confined to incubators with oxygen, humidity, and temperature control so they have the best start in life. They leave the incubator at two weeks old where they're monitored every hour of every day, and then de-wormed, and vaccinated.
As this goes on, the puppies are involved in the goings on around them to get them socialized, and they will regularly contact you for updates to see how you and your pup are getting along.
SVB also offers boarding if you need to travel to collect your Frenchie, and a ready for home package to ensure that you have everything you need for bringing your pup to its forever home. Of course, this is all added at an extra cost.
Located in the Short Pump Area in Virginia, The French Bulldogs in Virginia is run by a family of six who have a USDA license, an attending veterinarian, and the puppies are registered with the AKC.
All of the puppies have regular check-ups and shots, and are also dewormed. Once each puppy is older than eight weeks old, they get extra vaccinations to ensure they are completely healthy. The Frenchies are all socialized, where the pups and parents live in the house with the family, but an appointment is required first.
The French Bulldogs in Virginia recommend you purchase Pet Insurance when you purchase any puppies from them, and you can voice your interest by submitting an online request.
The kennel offers opportunities for you to pre-order a puppy, and they're happy to supply more information and photos that show off the puppies.
All puppies are supplied with their veterinary certificates, records, AKC pedigree or registration, veterinary documents, USDA form, and a microchip ID and tags. They will also give you the negative results of any tests to confirm they're healthy, at an extra cost.
Located in Halifax County, Virginia, Virginia French Bulldogs, LLC is an AKC-registered breeding program. It is run by a small family business who have been breeding Frenchies for over two decades.
Nowadays, they currently breed one litter each year, and they will allow you to visit their pups at home or in a local park. Both parents are registered by the AKC and are genetically health tested to guarantee that they're completely healthy.
All information on each of the parents can be found on their website, with details about the color, the DNA code, and fees.
All of the Frenchies are raised indoors with free-range access to the outside and are sold to families once they are twelve weeks old.
There is a non-refundable deposit when you buy a Frenchie from Virginia French Bulldogs, LLC, and if you need any information from them, you can contact them through their website, phone, or social media.
Final Thoughts
Finding a reputable breeder is important when you're looking to get a Frenchie, as they can struggle with health issues. That's why I've found six of the most reliable and reputable breeders in Virginia to help you find your ideal furbaby.
When purchasing a Frenchie, it's essential that you do your research to find out whether a French Bulldog is right for you. While they are considered low maintenance, they can have health difficulties, and it's important that you consider the veterinary costs for them.
If you've got your heart set on them, then I hope that this list helps you in your next step to bringing your Frenchie to its forever home.
Other articles of interest: 
7 French Bulldog Breeders in Minnesota
French Bulldog Breeders in Ohio
Virginia French Bulldog Breeders
Florida French Bulldog Breeders