It's hard not to love a French Bulldog. After all, what's not to love about them? They're the perfect pet and have such a sweet and affectionate temperament.
I don't think I've ever met a Frenchie that doesn't fit in with a family. Of course, that doesn't mean they don't come with some issues, as I know that Frenchies can have significant health issues that mean veterinary bills can get high.
If you've done your research, then I bet that you're thinking about buying your own Frenchie from a reputable breeder. That's why I've compiled a list and done the research on who the best breeders are in Minnesota, so you don't have to.
Now, let's find out about seven awesome French Bulldog breeders that you can find in Minnesota and why we recommend them to you.
This is a small breeder who will genetically test their Frenchies to ensure that they're healthy. They only raise a small number of pups each year so that they can spend enough time to socialize them and ensure that they're dewormed, immunized, and checked at the vet prior to coming home with you.
These puppies have a one-year health guarantee against genetic defects and are given specific nutrition information to ensure that they remain healthy. All of their Frenchies are AKC-registered and have a good temperament to ensure your puppies will also take after them.
It is safe to say that all of their puppies are socialized and have a good temperament to fit a family at home. They're always happy to answer any questions that you may have about your Frenchie and its nutritional needs.
Cardin French Bulldogs have been breeding Frenchies since 1997, and all of them are brought up around the rest of the animals and family. Cardin French Bulldogs offer several updates about their past litter and provide numerous photos to show how they're doing. They're located in Hastings, Minnesota.
Each litter is produced yearly and bred on a twenty-acre property with horses, hens, dogs, and children, so the Frenchies are guaranteed to be socialized. They don't produce too many litters each year due to their understanding of the early years of breeding a Frenchie.
All of them are AKC registered, and the Cardins are always happy to answer any questions about French Bulldogs.
They offer the chance to leave a deposit to reserve a Frenchie, and they'll keep you updated on when a new litter is expected to be born on their website. Once born, they'll post photos so you can see them and then give you any more information you need.
The puppies bred by Harvey French Bulldogs are raised and socialized by a loving family in Minnesota, where they are handled daily. All of their puppies are raised with the intention of making them great companions for anyone looking for company.
Previously, they raised Boxers but switched to Frenchies over eight years ago. Harleyville French Bulldogs are happy to answer any questions about their puppies and will always endeavor to respond within twenty-four to forty-eight hours.
They have a thorough application process to obtain a puppy from them to ensure that their puppies go to the right forever home. All puppies are sold with a spay/neuter agreement in place, and they all come with age-appropriate shots and health checks and are dewormed.
They have a health guarantee in place and are microchipped to ensure that the puppies can be found if lost.
Along with these elements, they offer breeder support and a puppy pack with a few more additions to ensure your puppy is comfortable in their new home.
Located forty minutes northwest of Minneapolis, Piper French Bulldogs hope to produce puppies that exceed AKC French Bulldog standards. All their puppies are home raised and are exposed to children and households from a young age to ensure they are socialized.
All of their puppies are examined and given shots by a licensed and certified veterinarian, who will also provide health checks to ensure they are completely healthy. They have been working with Frenchies since 2001, and have also worked with show homes and have been breeding since then.
All Frenchies are bred with health in mind and aren't bred for quantitative reasons. They will conduct OFA health testing on their Frenchies to ensure they are as healthy as possible.
To guarantee their Frenchies' health, they have done plenty of research on the genetic defects affecting French Bulldogs and encourage everyone to research before buying.
Overall, their desire is to ensure that everyone has a Frenchie as a pet that is healthy, so that they can live a long life with you and your family.
RiverHill is a small Frenchie breeder located just an hour south of Minneapolis, and they are AKC registered and health test all of their Frenchies.
Their main goal is to breed their Frenchies with good health, temperament, and color. All of the puppies born to them are treated like part of the family and are socialized from a young age.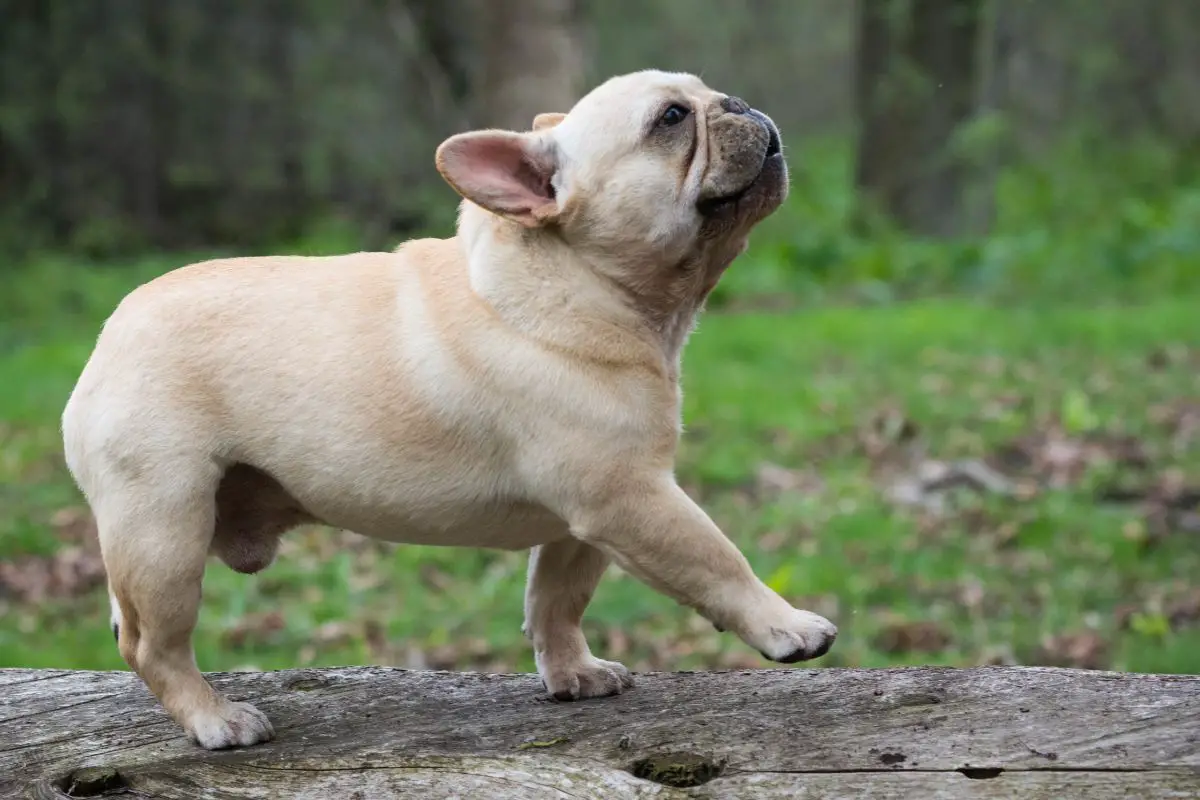 Each litter has a waiting list, and all puppies have a health guarantee. You will receive a health record and shot schedule for your Frenchie, a four-generation pedigree, and a blanket containing the mother's scent. All of the pet puppies are AKC registered, but they don't include spaying or neutering.
When a litter arrives, RiverHill will post videos and photographs to keep you updated with the puppies' progress so you can see how well they behave. If you have any questions, they're always happy to respond, and they regularly update their website with news about their latest litter.
Sherburne Refuge Bulldogs are located a little north of Minneapolis, where they raise English Bulldogs and French Bulldogs.
They recommend that you meet them before you purchase any bulldogs from them, as they don't allow anyone to meet any Frenchie pups until they've had their first vaccine at the age of eight weeks.
However, this is also a great way to meet the adult Frenchies and understand their temperaments, especially to gauge what your pup is like when they reach maturity.
All of their Frenchies are health tested and are checked for over 160 conditions that may affect them, and they have access to four generations of pedigree.
However, they believe that understanding the lines can help understand any issues that may come up later, as health testing doesn't guarantee a Frenchie will be free from veterinary visits in their lifetime.
They encourage you to ask questions, and they're happy to remain in contact throughout the puppy's entire life and encourage you to meet them.
All of their dogs are socialized from a young age, and they encourage you to pick them up as they do not ship them.
They will not breed a litter unless it is guaranteed that they have families waiting for them, so recommend that you put in a deposit to guarantee a puppy from the litter.
All Frenchie puppies are dewormed, examined, microchipped, and ready to join your family between eight and ten weeks, provided that they're healthy and mentally ready.
All Frenchies from SweetHeart Frenchies are bred for their health, size, and standard, and all have a good temperament. They don't breed for quantity but focus on the quality of their AKC-registered dogs.
They won't let the puppies go home until they are between nine and ten weeks old, so they are mature enough to leave their parents and siblings.
When you get a puppy from SweetHeart Frenchies, you'll find that they include a deluxe puppy packet. This contains health info, instructions on raising your puppy, AKC limited registration, their pedigree, a one-year health guarantee, the veterinary record, puppy food, toys, a leash, a collar, and lifetime support from them.
They also ensure that all of their Frenchies are microchipped and dewormed and have all of their shots done.
All puppies have a health check conducted on them before their birth, and it's essential that all of their Frenchies are happy and content.
To get a puppy, you need to sign up for the waiting list by filling out a puppy application, and then you'll be notified of when a litter is ready for you.
Sweetheart Frenchies will also ensure that they socialize the puppies so that they have the right environments, and they will interview prospective homes to find the right forever homes for their Frenchies.
Final Thoughts
These are the best French Bulldog breeders in Minnesota, and all of them have been AKC-certified. All of these puppies are health checked and are up to date with any vaccinations that they need.
I recommend any of these breeders if you're looking for a Frenchie, as their focus is on the health of your puppy instead of the quantity. So, if you're looking for a Frenchie, these seven breeders are who you should go to.
Other articles of interest:  
New Hampshire Frenchie breeders