If you're on the search for a French Bulldog Breeder in Maine this list of Frenchie Breeders will get you started.  There are some long-time Frenchie breeders in Maine that regularly have new litters of French Bulldog puppies.
The Best French Bulldog Breeders in Maine
Maine is a very large and rural state in the Northeast United States.  In this sprawling state you can find there are a variety of French Bulldog breeders who have beautiful Frenchie puppies.
I scoured the Internet and personally checked out these Maine French Bulldog puppies to compile this list to help you in your search for a Frenchie puppy.
Here Is a List of French Bulldog Breeders In Maine To Start Your Search
This list of French Bulldog breeders in ME will help you get started on finding the perfect Frenchie pup to bring into your home.  Before you start investigating these Maine French Bulldog breeders I recommend reading this article on what to look for in a quality breeder.  That will help by giving you some tips on what to look for when choosing a Frenchie breeder.
Let's dive into the list:
Royal Woods
Description: Located in Central Maine, this French Bulldog breeder raises their Frenchie litters on their 154 acre farm in a scenic part of this beautiful state.  They also have their own boarding facility and routinely have litters of healthy French Bulldog puppies.  All of their Maine French Bulldog puppies for sale are dewormed and fully vaccinated.  They AKC register all of their Frenchie puppies, include wellness exams, offer veterinary certificate with all Frenchie puppies, carry a 1 year health guarantee, and also offer lifetime support from the breeder if you have follow up questions at any time.
Website:  https://royal-woods.com/
Address: Sharon Maine
Phone Number: 207-491-7214
Maine Street Bullies
Description: Maine Street Bullies are located in Freeport ME and is fully state licensed and insured.  Maine Street Bullies are a family of animal lovers and it is a family effort to help socialize all of their French Bulldog puppies for sale as part of their breeding process.  The owner of Maine Street Bullies has over 23 years as a veterinary tech so has a great background in breeding healthy Frenchies.  You can see photos of their available French Bulldogs on their website here.
Website: https://www.mainestreetbullies.com/
Address: Freeport Maine
Phone Number: (207) 939-1346
Superior French Bulldogs
Description: The breeders at Superior French Bulldogs LOVE French bulldog puppies and they take great pride in their litters.  They are a family of breeders that has been breeding French Bulldogs for over 20 years.  This particular breeder has children in their home so rest assured there will be proper socialization work done with the Frenchie puppies they breed.  You can find this breeder in Scarborough Maine and reach them at the
Website:    https://superiorbluefrenchbulldogs.com/
Address: Scarborough Maine
Phone Number: (207)-807-2500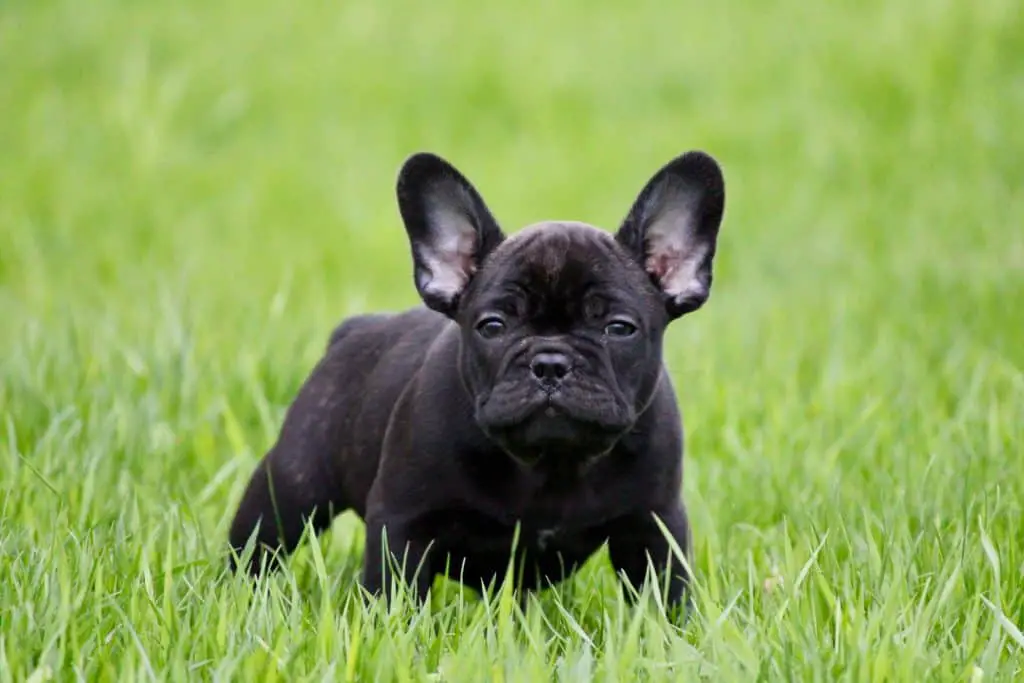 Ball Park Bullies
Description:  Ball Park Bullies has been a long-time breeder of Olde English Bulldogs but started breeding French Bulldog puppies too! On their website they have a very handsome Chocolate AK French Bulldog boy with tan points.  They also have an absolutely gorgeous blue fawn female that carries the genes for chocolate, cream, and tri color too.  You can see some of their upcoming puppies here.
Website:    https://www.ballparkbullies.com/
Address: Sabattus Maine
Phone Number: (207)-740-0904
Creamery Hill Frenchies
Description: I couldn't find a lot of information about this French Bulldog breeder so be sure to do your due diligence on them.  They state that they are "dedicated to breeding happy and healthy Frenchies."  I couldn't find a website for them but you can visit their Facebook page and call them for more information.
No website but their Facebook Page is: https://www.facebook.com/lovemyfrenchies/
Address: Lebanon, ME,
Phone Number: (603) 617-6155
Final Thoughts – French Bulldog Breeders in Maine
Hopefully this list of Maine French Bulldog breeders will help you find a French Bulldog puppy.  These breeders are a great place to start if you're looking for French Bulldog puppies for sale in Maine.
If you are in the New England area you might also consider researching French Bulldog Breeders in MA, French Bulldog breeders in NH, and maybe even French Bulldog breeders in CT.