French bulldogs are popular dog breed and if you are on the hunt for the best French Bulldog Breeders in Georgia this article will help. You can find French bulldogs being bred by knowledgeable breeders starting with the list below.  Knowing which Frenchie breeders are reputable isn't always easy but the list below are a great places to start.
Frenchies require great care during the first couple of weeks of their life. The breeders listed below provide this and plenty of pedigree details about the dogs, photos included. Find the one that you like, then contact them when you're ready.
French Bulldog Breeders In Georgia
If you are looking to add an adorable French Bulldog puppy to your home then starting with this list of French Bulldog breeders in Georgia is a great place to start your search!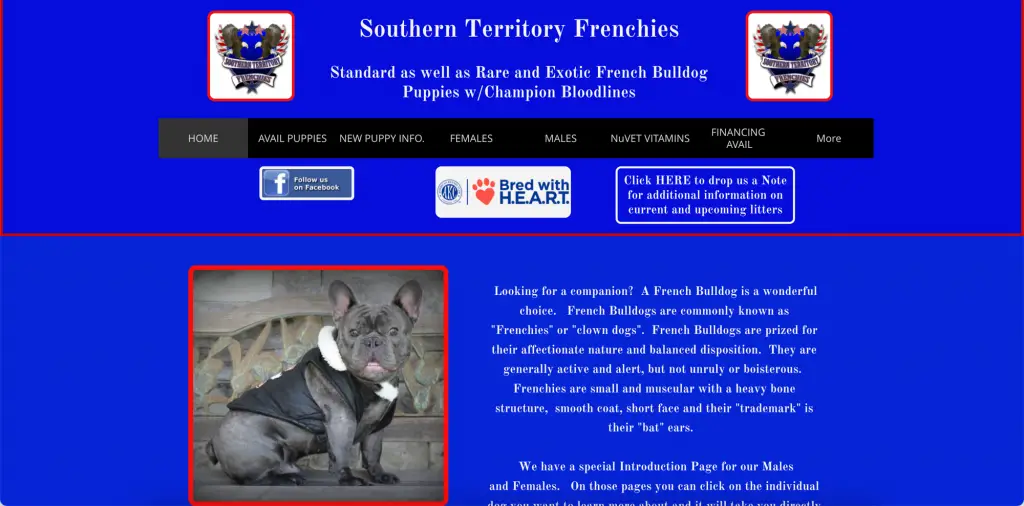 Southern Territory Frenchies
Southern Territory breeds male and female Frenchies. On their website, customers can choose per individual dog. It showcases photos, detailed descriptions of each dog, and links to a full genealogy table of their pedigree.
Aside from offering French bulldog puppies for sale in Georgia, Southern Territory can also ship within the US, providing quotes to those interested through email correspondence.
Not all dog breeders make readily available basic information about the dogs they sell. Southern Territory is recommended for providing such details, and a lot more. They also have limited shipping outside of the US.
For inquiries, you can phone them during business hours or send an email. They're concise, prompt, and ready to give you the healthy French bulldog that you've been waiting for.
Website: http://www.southernterritoryfrenchies.com/
Address: Cobbtown, GA 30420
Phone: 912-246-6403
E-Mail: Karen@SouthernTerritoryFrenchies.com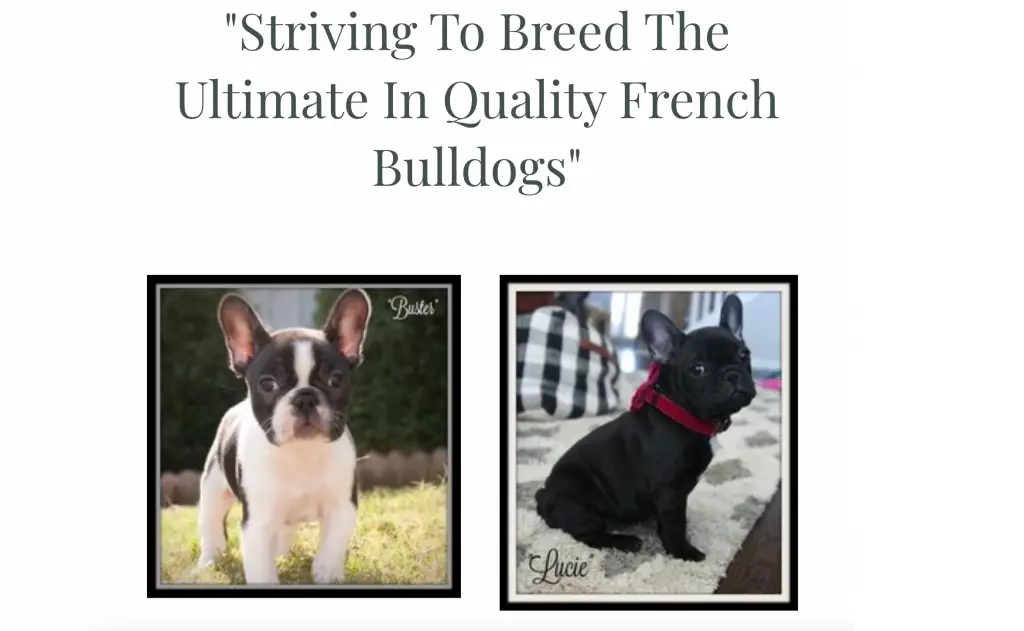 Flawless Frenchies – French Bulldog Breeder
Located in Northern Georgia, Flawless Frenchies breed French Bulldogs that grow up and live in a peaceful and serene environment. With male and female Frenchies, the company only sells those who are OFA certified. They're also members of H.E.A.R.T, a program of the American Kennel Club.
Flawless Frenchies can be contacted by phone or email. Their website lists prices for their Frenchies, where they deliver and recommend supplements to provide them.
Feel free to send a message through their website. The set and setting of a French bulldog are important to breeders and sellers. Flawless Frenchies provide this and auxiliary services before, during, and after the breed has been acquired by them.
Website: http://www.flawlessfrenchies.com/
Address: 8058 Belton Bridge Road Lula, GA 30554
Phone: ​678 936 1862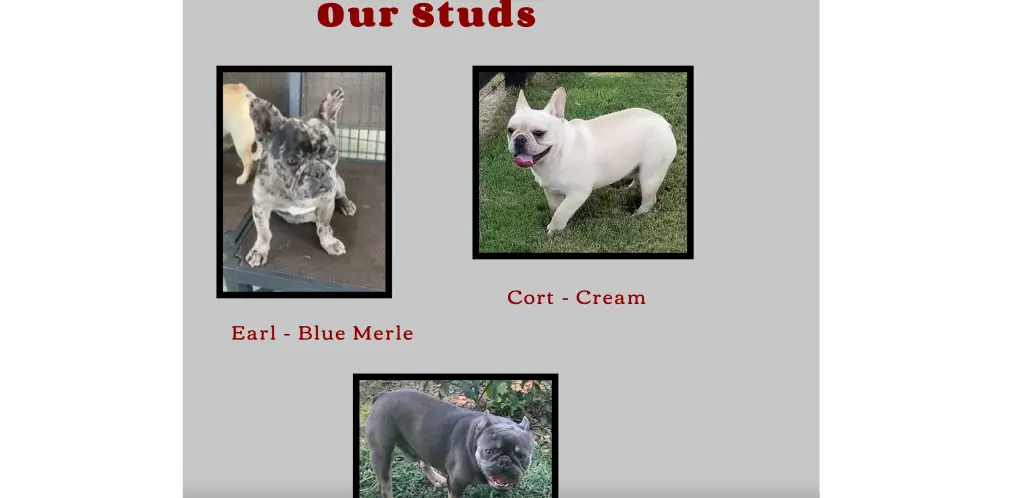 Broad River Frenchies
Broad River is a French bulldog breeder that's certified and very professional. They can be found in the suburbs of Athens, Georgia. Nestled on a farm, the company is family-owned and has been breeding Frenchies since 2013, prioritizing the health and well-being of all dogs.
Updates regarding every dog's health relating to new and upcoming litters are shown on Broad River's site, as are new photos of puppies. Immunizations for new puppies are given after six to eight weeks have passed since their birth.
As Broad River is a local breeder, you may be placed on a waiting list when multiple customers order Frenchies from the same litter during certain times of the year. Again, the site is frequently updated when changes and new puppies from the breed are born. The dog's sex and the color are shown, as is the pedigree. Directions to the location are given during an appointment.
Website: http://www.broadriverfrenchies.com/
Phone: 404-434-1789 (text)

Superfly Frenchies
Superfly Frenchies places their services on the internet, so you won't have to make a phone call to get details regarding the French bulldogs that they sell. Frenchies are listed by sex on its website's drop-down menu.
From there, you can also view puppy photos and get answers to commonly asked questions. If you want to make a reservation, you can send a text message or call for information on availability. The people who reserve a puppy first are prioritized. They're given to new owners after an eight-week waiting period for immunizations.
Buying a Frenchie with Superfly is pretty straightforward. After communication, you pay a deposit for the puppy that you want, wait a couple of weeks, then go to their location after a final transaction is made.
Website: https://frenchbulldogpuppiesforsale.com/
Location: Atlanta, GA
Phone: 678-333-3343 (Katie)
Email: SuperflyAtlanta@gmail.com

Southern Frenchies and Sons
French bulldogs for sale in Georgia are best acquired through reputable businesses such as Southern Frenchies and Sons. The business is certified through the American Kennel Club and provides color and genetic tests on all dogs from the breed.
Annually, Southern Frenchies sell only a handful of breeds. Shipping can be arranged anywhere in the US and the business is willing to provide support long after transactions are completed.
Getting a Frenchie from locals that breed them as a hobby is suggested for the love and care the individuals make in raising each dog to live a healthy and prosperous life. Southern Frenchies can be reached by phone, with appointments scheduled Monday through Thursday.
From Friday to Saturday, you can visit between 8 AM and 9 PM. On Sundays, visitation ends at 8:30 PM.
Website: https://southernfrenchiesandsons.com/
Phone: 706 564 2902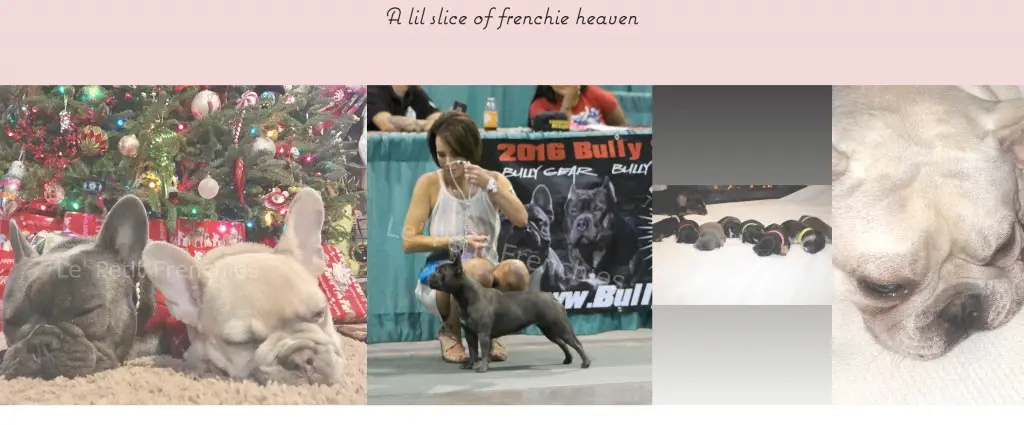 Le' Petit Frenchies
Go to Le' Petit French Bulldogs website and you'll be delighted by the playful photography of Frenchies that you'll see.
More pictures of new litters are shown in the Media Gallery section. For puppies that are available currently, click on the Puppies Available section. Another family-owned business, Lindor French Bulldogs gives detailed care to every puppy. They've been breeding Frenchies since 2016 and have provided them to plenty of happy customers.
Le' Petit excels in informing customers of important info long before they've settled on buying. Having just recently begun selling French bulldog breeds, there are plenty of areas where you can contact them if there are any additional details about their pedigree that you must know.
Website: https://www.lepetitfrenchies.com/
Phone: 706 832 7774
Email: lepetitfrenchies@gmail.com
Facebook: https://www.facebook.com/LePetitFrenchies/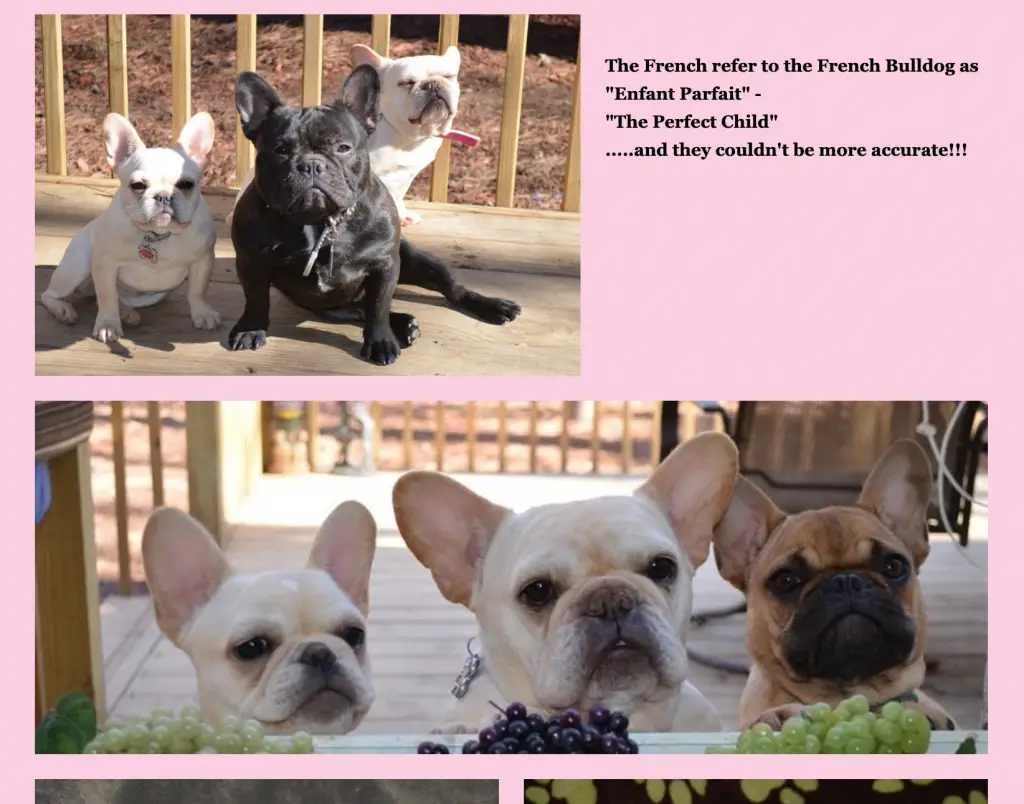 Enfant Parfait French Bulldogs
Enfant Parfait sells French Bulldogs in many colors. The names of some are listed on the website, sectioned off by sex.
One addition they share that's not always given to customers is the extended pedigree of the dogs, including past photos and proof of DNA testing to help you verify that the breed is accurate. The site is loaded with lots of useful details, to the point of most not needing to contact until they're ready to schedule an appointment.
You can get in touch with Enfant Parfait through their web portal, though they encourage interested customers to read through what's shown on the site before inquiring. After a reply, more info regarding location details and additional contact is delivered.
Website: https://www.enfantparfaitfrenchbulldogs.com/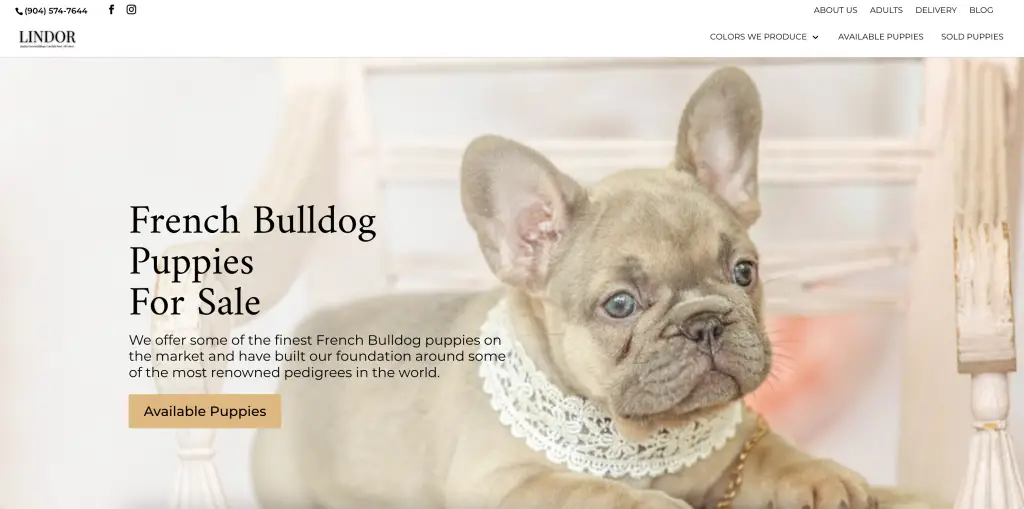 Lindor French Bulldogs
French bulldogs for sale in Georgia are often sold by individuals that are officially registered to do so by the state. Lindor is no different. The business is family-owned and showcases all dog breeds to you, either on the site or through email. They even offer finance to people that don't want to buy completely out of pocket.
To see the Frenchies, there's a one-click link on the front page that'll give you a good look at some of the puppies. Instead of having to call for an inquiry on their price, it's shown below the photo of the dog. After clicking on the puppy that you like, more information regarding their birth date, name, sex, and date of availability is listed.
Lindor French Bulldogs is a great company to work with. With numerous purchasing options and abundant information given before anything is finalized, you're assured to receive the perfect French bulldog for you when getting one from Lindor.
Website: https://lindorfrenchbulldogs.com/
Address: Evans GA United States 30809
Phone: 904 574 7644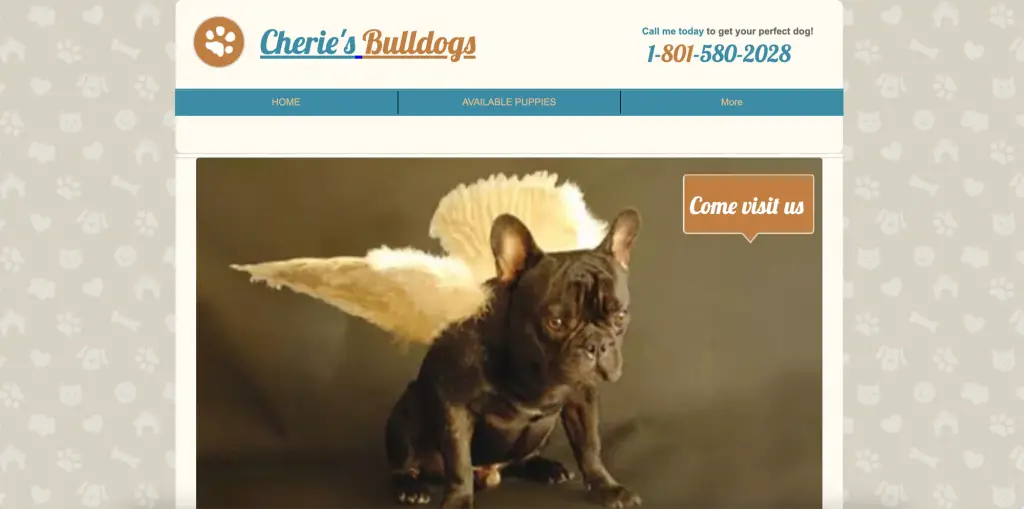 Cherie's Bulldogs
Cherie's Bulldogs lists Frenchies in an easy-to-find spot on the website. It's independently operated and named after the owner, Cherie, who recommends that interested guests take a look at the Available Puppies section first before calling or sending a text. This section is updated often with payment details, changes in the number of puppies being sold, and other valuable details.
Take note, that Cherie doesn't ship by mail. If a hold on a puppy is preferred, you can place a deposit down until it's time to pick them up.
Website: https://www.cheriesbulldogs.com/
Location: Fayetteville, GA
Phone: 1 801 580 2028

Posi Bulls French Bulldogs
A French Bulldog Georgia should have the right color and age that you want to receive. Most buy from Posi when their puppies are young. You can do the same after seeing what's on their site. There's nothing left off the table, including ways that they can be contacted.
Since they're a French bulldog breeder Georgia, you're assured to get hospitable service and answers to all questions about the health and nature of every Frenchie they raise.
Website: https://posibullsfrenchbulldogs.com/
Location: Atlanta Metro
Phone: 404 499 3312
Email: Posibulls@gmail.com
Final Thoughts – French Bulldog Breeders in Georgia
French bulldogs are smart, playful dogs that interact well with their owners. Good breeders know that customers want male and female Frenchies that fall within the margin of certain ages.
Even the colors of the dogs can be a deciding factor in the puppy or adult dogs they end up acquiring. The Georgia-based breeders named will make sure that you get the perfect dog to bring home.
PS – For more info on French Bulldog breeders in different parts of the country see below:
Florida French Bulldog Breeders
PS – Be sure to read this article on how to find a reputable French Bulldog breeder.